Print
Meet the Instructor
Dr. David Bice, Professor, Department of Geosciences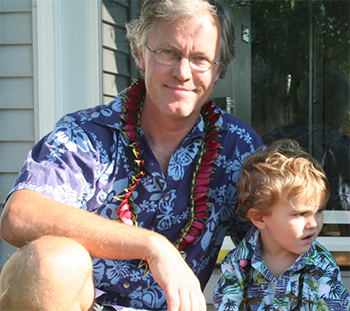 Dave Bice grew up in Minnesota back when there were real winters.  He received a BA in Geology at Carleton College, also in Minnesota, but then moved out west to work for the US Geological Survey, studying Mt. St. Helens, where he learned what geothermal heat is all about.  He then moved down the coast to Berkeley, California for his Ph.D., which involved extensive field work on the stratigraphy, structure, and tectonics of the Northern Apennines mountains in Italy.  After completing his Ph.D., he took a faculty position at Carleton College, where he spent the next 15 years teaching and doing research that drifted from paleomagnetism and stratigraphy to asteroid impacts and eventually to paleoclimate.  During this time, he co-founded a geological observatory in a tiny village in the Apennines of Italy; this observatory has grown into a center for teaching and research drawing geoscientists from around the globe.  In 2004, Bice moved to Penn State, drawn by the excitement created by so many bright colleagues.  He continues to teach field geology courses in Italy and the US  along with classes in geodynamics and earth systems modeling.
Bice has two boys, ages 11 and 15, both of whom are budding geoscientists. Dave's pastimes include cooking, foraging for wild foods, hiking, biking, and skiing.
Jennifer Sliko, Professor, Department of Geosciences, PSU Harrisburg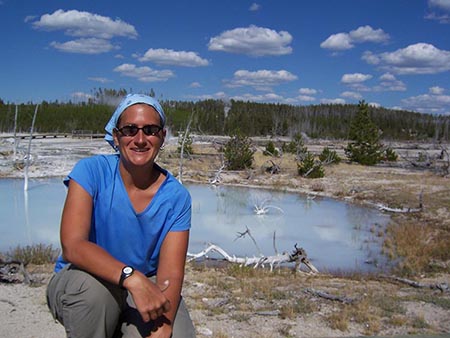 Jennifer Sliko is a Lecturer in Earth Sciences in the Civil Engineering Program at Penn State Harrisburg. Her research focus includes geoscience education and using geochemical proxies for paleoenvironmental reconstructions.  Her recent projects include developing new ways to teach about climate change issues in general education classes and comparing how well students retain information in non-traditional classes (like online and flipped classes). She is also working on a project comparing environmental changes to evolutionary changes in late Ediacaran biota.
Jenn teaches several courses at Penn State Harrisburg, including Physical Geology, Planet Earth, Earth Systems and Global Change, Water: Science and Society, Astronomical Universe, and Energy, Environment, and Our Future. Jenn completed her PhD (geoscience, paleoclimatology emphasis) in 2010 from the University of South Florida and her BS in Geology and Marine Science at Rider University in 2000. In her spare time, Jenn and her husband are enjoying showing the world to their daughter, Samantha, and teaching her how to identify rocks and fossils.