Print
Seawalls
Seawalls are onshore structures with the principal function of preventing or alleviating overtopping and flooding of the land and the structures behind due to storm surges and waves. Seawalls are built parallel to the shoreline as a reinforcement of a part of the coastal profile. Quite often, seawalls are used to protect promenades, roads, and houses placed seaward of the crest edge of the natural beach profile. In these cases, a seawall structure protruding vertically or close to vertically from the beach profile must be built. Seawalls range from vertical face structures such as massive gravity concrete walls, tied walls using steel or concrete piling, and stone-filled cribwork to sloping structures with typical surfaces being reinforced concrete slabs, concrete armor units, or stone rubble (bulkheads, revetments, and Rip Rap are different types of seawalls).
Credit: By Trube, Galveston, Texas (Photo postcard by Trube, Galveston, Texas Via [1]) [Public domain], via Wikimedia Commons.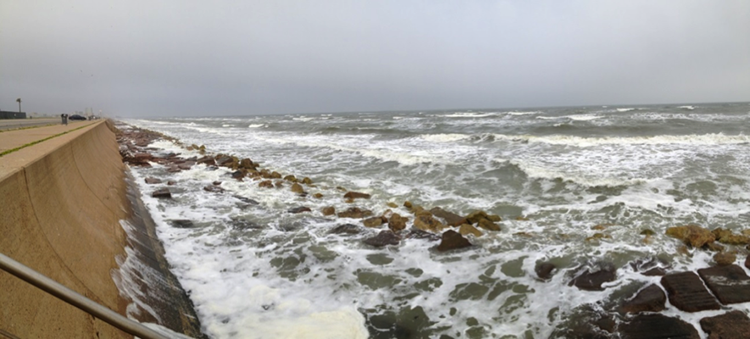 Credit: Photo courtesy, Ioannis Georgiou, 2013.