Print
Most power systems are actually set up as "circuits" or loops, and we may need to find the equivalent series-parallel resistance from the start of the loop to the finish. A particularly nasty-looking example is in the figure below, but we can break it down into a few simple steps.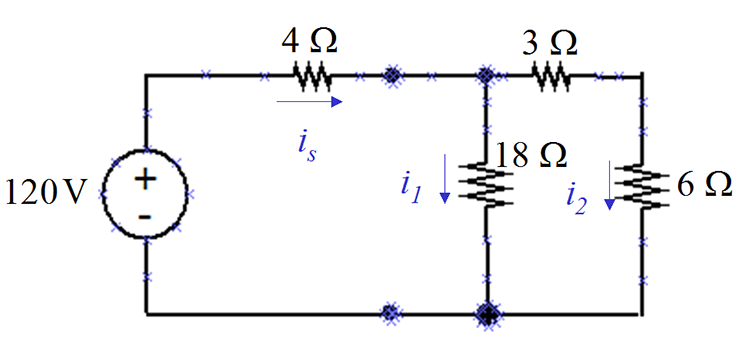 Source: Seth Blumsack
In this figure we have a 120V source (like a small battery) that sends current through the network of resistors shown. What is the equivalent resistance across the whole circuit, from the positive to the negative terminal of the battery?
Step 1: We'll take the 3 Ω resistor and the 6 Ω resistor and calculate the equivalent series resistance as follows: 3 Ω + 6 Ω = 9 Ω. This yields a new representation of the circuit below.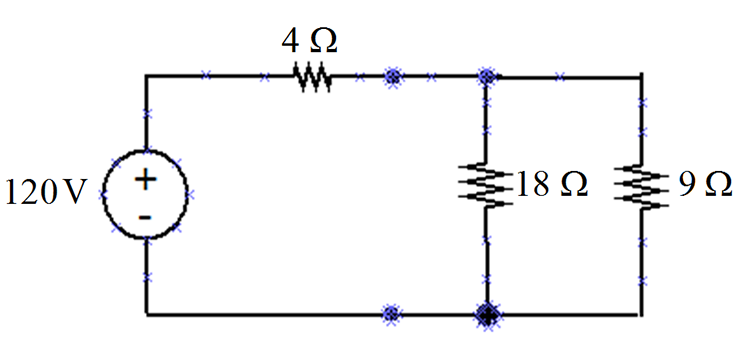 Source: Seth Blumsack
In Step 2, we'll calculate the equivalent parallel resistance of the 9 Ω and 18 Ω elements. We calculate this as: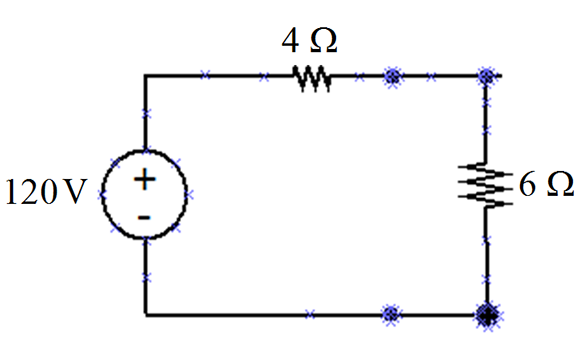 Source: Seth Blumsack
In the last step, we'll take the series resistance of the 4 Ω and 6 Ω elements: 4 Ω + 6 Ω = 10 Ω.
What we have done in these few steps is to show that the two circuits in the figure below have exactly the same equivalent resistance.

Source: Seth Blumsack