Print
Home Activity 5a & 5b: Insulation and Energy Conservation is not available yet.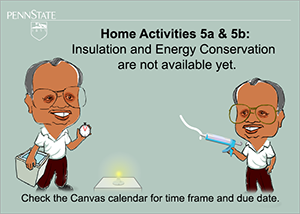 Please check the calendar in Canvas for specific time frame and due date.
Before you start the Home Activity, you might want to download the Home Activity 5 Grading Rubric to see how the assignment will be graded.