Print
Instructor
Brandi Robinson, Assistant Teaching Professor, Department of Energy and Mineral Engineering, College of Earth and Mineral Sciences, The Pennsylvania State University.
---
Overview
EME 466 is a required course for the Bachelor of Arts and Bachelor of Science degrees in Energy Sustainability and Policy. It is the Capstone course for students nearing completion of an Energy and Sustainability Policy degree. It provides a culminating experience in the form of an individualized capstone project with structured, well-defined deliverables. The topic of study (subject matter for the capstone project) is selected by the student and subject to the instructor's approval. Course materials provide detailed guidance for topic consideration and selection.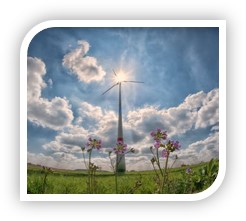 Unit 1: Defining Sustainability and Cultivating a Sustainability World View
In this first unit, we'll take a closer look at the definitions of sustainabilty, the UN Sustainable Development Goals, and reflect on your own experiences and understanding that are shaping your developing sustainability world view. We'll also begin to solidify your topic for the capstone project.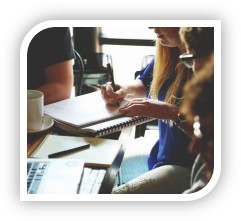 Unit 2: Establishing and Fostering Partnerships
We could argue that this is the most critical piece to the success of your project this semester. Establishing and maintaining partnerships not just with your Community Partner, but other stakeholders and citizens will be vital. Sustainability is inherently collaborative. We're all in this together.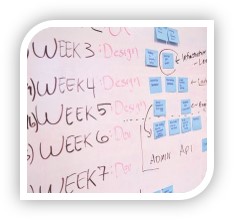 Unit 3: Project Development
We'll spend most of Unit 3 chugging through your project itself. You'll be working hard during this time to research and produce deliverables for your Community Partner, as outlined earlier in the semester.
Unit 4: Pulling it All Together
You've worked hard this semester, and that will all become apparent as you put the finishing touches on both your deliverables for your Community Partner and your Final Capstone Portfolio itself. You'll be asked to think reflectively about both the project and your evolving sustainability world view as the semester closes.



This course is offered as part of the Open Educational Resources initiative of Penn State's John A. Dutton e-Education Institute. You are welcome to use and reuse materials that appear in this site (other than those copyrighted by others) subject to the licensing agreement linked to the bottom of this and every page.
Students who register for this Penn State course gain access to assignments and instructor feedback, and earn academic credit. Information about Penn State's Energy and Sustainability Policy Bachelor's program is available at the ESP Overview Page.