Print
EME 801 Syllabus, Fall 2022
It is essential that you read the entire syllabus as well as the material covered in the course Orientation. Together these serve as our course "contract."
---
Instructor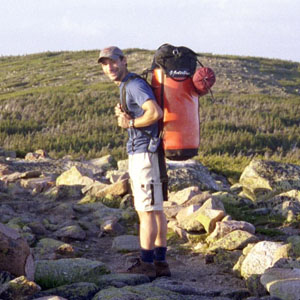 Dr. Seth Blumsack
Professor, Department of Energy and Mineral Engineering
College of Earth and Mineral Sciences, The Pennsylvania State University
Office Phone: (814) 863-7597
Email: If you need to contact me about anything related to the course, please use Canvas Conversations - the "Inbox" link () in Canvas.
Office Hours: By appointment (please contact me via Canvas to request an appointment).
Note
I will read and respond to email and discussion forums at least once per day during the work week (Monday through Friday). You may see me online occasionally on the weekends, but please don't count on it!
---
Course Overview
Description
EME 801 provides a broad introduction to global markets for crude oil and refined petroleum products; natural gas; and electric power. It also provides students with the basic financial tools used to evaluate energy projects. A major goal of the course is to help students understand how market design, market institutions and regulatory structures affect firm-level decision-making in the energy industries, and ultimately how these decisions affect the functioning of energy markets and the prospects for alternative technologies. EME 801 serves as part of the core set of courses for the M.P.S. program in Renewable Energy and Sustainable Systems (RESS) offered through the Penn State World Campus.
Prerequisites
Consistent with entry requirements for the RESS program some background in a relevant technical area (math, science or engineering) is assumed. I will not check everyone's background, but if you are not comfortable with concepts like BTUs, Watts, or the difference between a Watt and a Watt-hour, then you may find yourself quickly becoming confused by some of the material. Please email me if you have any questions about your preparation for the course.
No background in economic analysis is assumed, but we will do a lot of complex quantitative thinking, analysis, and calculations. EME 801 is a highly quantitative course, so be prepared for a lot of math and a lot of calculations. The analytical expectations for this course are:
Knowledge of high school level algebra: we will perform a lot of calculations that require basic arithmetic skills (such as raising numbers to exponents). The use of algebra (solving equations for a single unknown variable or two unknown variables) will also be extensive in this course, especially once we get to financial modeling.
From time to time, we will also make use of basic concepts from probability and statistics.
I expect students to be comfortable, if not proficient, with the use of spreadsheet software (like Microsoft Excel) for making complex calculations, working with large data sets, and for graphing. If you do not have access to a commercial-grade spreadsheet program (such as Excel or OpenOffice), you will need to get access to the Spreadsheet application available through Google Drive (http://drive.google.com) or a similar online tool.
Prior to accessing the first course lesson, all students will need to pass the course orientation quiz.
As a Penn State student, you also have access to a number of training modules on LinkedIn Learning, and there are many that cover the basic functions of Excel. EME 801 is not a good course to learn the ropes in working with Excel or other spreadsheet tools. In the very first lesson you will be asked to manipulate large data sets in Excel, perform complex calculations and generate professional-looking graphics using Excel. If you are new to Excel, you should expect to spend a lot of time during the first week learning how to use and manipulate spreadsheets.
---
Course Objectives:
When you successfully complete this course, you will be prepared to:
communicate some facts about global energy industries and energy policy;
use a set of standard quantitative tools used in decision-making in the energy industries;
explain how emerging regulations may change industry decision-making;
describe how modern markets for energy commodities are structured;
describe how existing and emerging environmental concerns and policies will impact these markets;
evaluate the profitability of new projects or technologies in the context of these markets and regulations;
develop basic financial statements for energy projets.
What I Expect of You
On average, most students spend eight to ten hours per week working on course assignments. Your workload may be more or less depending on your study habits. This is a very fast-paced course that covers a great deal of ground in fifteen weeks. Please come into the class prepared to focus on the material and ready to engage with the course each and every week.
I have worked hard to make this the most effective and convenient educational experience possible. The Internet may still be a novel learning environment for you, but in one sense it is no different than a traditional college class: how much and how well you learn is ultimately up to you. You will succeed if you are diligent about keeping up with the class schedule and if you take advantage of opportunities to communicate with me, as well as with your fellow students.
Specific learning objectives for each lesson and project are detailed within each lesson. The class schedule is published as part of the Syllabus in Canvas (the course management system used for this course) and can also be accessed using the Calendar link (

) in Canvas.
---
Required Course Materials
Other than access to a spreadsheet program and a functional Internet connection, there are no other required materials for this course. The course lessons will often contain links to public-domain materials that can supplement the course content. If you must know more, I highly recommend the following books:
The Global Oil and Gas Business by Sam van Vactor (2010, PennWell books, ISBN 9787593702144)
Electric Choices: Deregulation and the Future of Electric Power, edited by Andrew Kleit (2006, Rowan and Littlefield, ISBN 9780742548763)
In addition, there are some online resources that provide some generally useful explanation or analysis of energy market issues.
Assistance with Textbooks
Penn State honors and values the socioeconomic diversity of our students. If you require assistance with the costs of textbooks for this course, please visit the Office of Student Care and Advocacy at 120 Boucke Building or call 814-863-4926. For additional needs, related to socioeconomic status, please visit Project Cahir.
---
Assignments and Grading
You will be asked to complete a variety of assessment exercises over the course of the semester. These include the following:
homework assignments, which may include the following types of questions:

calculation questions, which ask you to perform numerical operations and sometimes show your answers in graphical form,
discussion questions, which ask you to participate in online class discussion forums, and
essay questions, which ask you to write a reasoned response to a specific reading assignment;

a final project, which will include both analytical and writing elements, along with peer review, where you are asked to comment on work submitted by classmates in critical but constructive manner. More information on the project will be forthcoming.
Your semester grade will be determined by the following 1000 point weighting scheme. I do not incorporate extra credit in my courses - your grade is determined by performance on regular assignments and nothing else.
Weekly Deliverables (550 points)
Homework questions (490 points)

L1 - 42 points
L2 - 35 points
L3- 42 points
L4 - 42 points
L5 - 42 points
L6 - 42 points
L7 - 42 points
L8 - 42 points
L9 - 42 points
L10 - 42 points
L11 - 42 points
L12 - 35 points

Discussion forums (60 points)

L1 - 10 points
L2 - 10 points
L4 - 10 points
L5 - 10 points
L6 - 10 points
L7 - 10 points
Final Project (450 points)
Pro forma financial statement (100 points)
Written presentation (200 points)
Timely submissions of draft materials (100 points)
Peer Review (50 points)
It is important that your work be submitted in the proper format to the appropriate Canvas Drop Box or Discussion Forum and by the designated due date. All homework assignments must be typed up - please do not submit photographs of handwritten work. Since this is a graduate-level course I do not expect students to submit work late. Even though the course is online and you can complete each lesson at your own pace within the week, you should plan your work/school/life balance appropriately so that you can complete each lesson's activities within the lesson week. Many of these activities require some interpretation and independent thinking on your part. As you are working on the assignment, you are encouraged to share ideas and questions you may have in the "Questions about EME 801?" Discussion Forum located in Canvas. I will read daily and reply as needed. I strongly advise that you not wait until the last minute to complete any of the assignments—give yourself time to ask questions, think things over, and chat with others. You'll learn more, do better...and be happier!
Due dates for all assignments are posted on the course calendar in Canvas. Assignments are due by 11:59 pm Eastern Time on the due date.
I will use the Canvas gradebook to keep track of your grades. You can see your grades in the gradebook, too, by clicking the Grades link in the Canvas menu. Overall course grades will be determined as follows. Note that I will follow this rubric strictly. I will not round up in case you wind up with a grade that is on the boundary. For example, if you end the semester with 869 points, you get a B+. I will not round grades up and will not respond to requests for extra credit.
Letter Grade and Total Semester Points

| Letter Grade | POINTS |
| --- | --- |
| A | 930 - 1000 |
| A- | 900 - 929 |
| B+ | 870 - 899 |
| B | 830 - 869 |
| B- | 800 - 829 |
| C+ | 770 - 799 |
| C | 700 - 769 |
| D | 600 - 699 |
| F | Less than 600 |
| X | Unsatisfactory (student did not participate) |
---
EME 801 Course Schedule

Printable Schedule
Below, you will find a summary of the primary learning activities for this course and the associated time frames. This course is twelve weeks in length, with an orientation period preceding the official start of the course. Each lesson is one week long and opens at 9:00 am on the Monday of the week the lessonis covered. See our Calendar in Canvas for specific lesson time frames and assignment due dates.
Course Schedule
Lesson
Topics
Tasks
Course Orientation

The structure of EME 801
An overview of Canvas, Penn State's course management system
Technical requirements for EME 801
How to succeed in this course
Where to get course assistance if you need it

Perform tasks outlined in course orientation to become familiar with the course and the course environment.
Post a self-introduction to the course Discussion Forum.
Complete the Initial Course Survey.
Take the Course Information Quiz and pass with a score of at least 80% in order to gain access to the course drop boxes.

Lesson 1:
The Global Market
for Crude Oil

The global nature of the market for crude oil
The role of OPEC and other major players in the global oil market
Factors influencing spot and futures oil pricing
Data sources related to the global oil market

Read Lesson 1 and all assigned material.
Complete and submit Activity or Activities (listed on the first page of the lesson).

Lesson 2:
Markets for Refined
Petroleum Products

Basic refinery economics and "crack spreads"
Global and regional movements of petroleum products
Factors influencing product pricing and refinery investment
Data sources related to the market for refined petroleum

Read Lesson 2 and all assigned material.
Complete and submit Activity or Activities (listed on the first page of the lesson).

Lesson 3:
Markets for
Natural Gas

Major shale energy producing areas
Asset specificity and complementarity between natural gas and pipelines
Regional nature of natural gas markets
Hub versus index pricing for natural gas
Data sources related to natural gas markets

Read Lesson 3 and all assigned material.
Complete and submit Activity or Activities (listed on the first page of the lesson).

Lesson 4:
Unconventional
Natural Gas
Develoment

Major shale energy producing areas
LNG and the potential rise of a global natural gas market

Read Lesson 4 and all assigned material.
Complete and submit Activity or Activities (listed on the first page of the lesson).

Lesson 5:
Introduction to the Electricity Industry

Basic economics of power generation, transmission and distribution
Economic dispatch of power plants
Rate of return regulation for electric utilities
Long range planning in the power sector

Read Lesson 5 and all assigned material.
Complete and submit Activity or Activities (listed on the first page of the lesson).

Lesson 6:
Restructuring and Deregulation in the Electric Power Industry

"Deregulation" versus "Restructuring"
Structure of wholesale spot markets for electricity
Locational marginal pricing of electricity
Regional Transmission Organizations

Read Lesson 6 and all assigned material.
Complete and submit Activity or Activities (listed on the first page of the lesson).

Lesson 7:
Economics Challenges in the Integration of
Renewable Resources

Economics of "ancillary services" – frequency regulation and emergency reserves
What services are needed to support large-scale renewable power generation
Emerging industry practices related to wind and solar power
Demand response and emergency customer curtailment

Read Lesson 7 and all assigned material.
Complete and submit Activity or Activities (listed on the first page of the lesson).

Lesson 8:
Basic Accounting
Concepts

Credits versus debits
Fundamental accounting identities
Book versus mark-to-market valuations
Reading company financial statements
Physical versus accounting depreciation

Read Lesson 8 and all assigned material.
Complete and submit Activity or Activities (listed on the first page of the lesson).

Lesson 9:
Discounted Cash Flow Models and Metrics for Evaluating Energy Projects

Discounting and the time value of money
Discrete versus continuous discounting
Project decision criteria: Net present value; internal rate of return; payback times; levelized costs
Discounted cash flow analysis of energy projects

Read Lesson 9 and all assigned material.
Complete and submit Activity or Activities (listed on the first page of the lesson).

Lesson 10:
Project Decisions Under Uncertainty

Expected value decision-making and risk preferences
Sensitivity and scenario analysis
Threshold analysis
The problem of regulatory uncertainty and investments in low-carbon technologies

Read Lesson 10 and all assigned material.
Complete and submit Activity or Activities (listed on the first page of the lesson).

Lesson 11:
Aspects of Corporate Finance for Energy Projects

Valuing bonds and stocks
Development of the weighted average cost of capital (WACC)
Incorporate risk in key financial variables in the pro forma.

Read Lesson 11 and all assigned material.
Complete and submit Activity or Activities (listed on the first page of the lesson).

Lesson 12:
Taxes, Subsidies,
and Incentives for
Renewable Energy Resources

Identify relevant subsidies and incentives (such as investment and production tax credits).
Illustrate how subsidies and incentives affect net present value and levelized cost.
Incorporate subsidies and incentives into a pro forma analysis.

Read Lesson 12 and all assigned material.
Complete and submit Activity or Activities (listed on the first page of the lesson).
---
Tips for Success in EME 801
Participate—Odd as it seems, in many ways, an online environment gives us greater opportunity to get to know one other and exchange ideas, challenges, and interesting thoughts. As a working commuting student, I took many courses where I just made it to class after work and then scooted out the door to get home to tend to my other responsibilities (read: more work). Chats with others were hurried and simple. Sure, we were "together" (in the same place), but our time was generally spent listening to the professor. Isn't it interesting that now, without the constraint of having to be in the same place at the same time, we have more of a chance to communicate with one another, use the course Discussion Forums to get to know one another, work together, learn from one another, and even have a laugh! It's a special opportunity. You'll learn more, enjoy the course more, and probably make a better grade.
Do the work on time—Activities are the learning assessment tools for this course, and this course moves fast! Almost everyone will run into material and concepts that they have not ever seen before (sometimes this will happen each and every week). In this class, it won't work to wait three weeks and then cram for an exam. There are no exams.The Activities are designed to be thought provoking and in many cases require some interpretation. The designated Discussion Forums provide a place where you can work together to surface problems and questions and give me the chance to redirect or provide additional information if needed. I strongly advise not waiting until the last minute to start the week's assignments. Give yourself time to ask, think, and interact with me and your classmates.
Be responsible and honest—I'm glad you're taking this course and hope it is a rewarding experience for you with long-lasting benefits. Let's keep it a good thing. Please review our course policy on Academic Integrity described above. Treat yourself, your classmates, and the instructor with honesty and respect at all times. I'll do the same.
Course Policies
Withdrawals and Refunds
Students who officially withdraw from the class may be entitled to a pro-rated refund of tuition. For more information, see Refund Policy under World Campus Student Policies.
Penn State Email Accounts
All official communications from the Penn State World Campus are sent to students' Penn State email accounts. Be sure to check your Penn State account regularly, or forward your Penn State email to your preferred email account, so you don't miss any important information.
Deferred Grades
If you are prevented from completing this course within the prescribed amount of time, it is possible to have the grade deferred with the concurrence of the instructor. To seek a deferred grade, you must submit a written request (by email or U.S. post) to your instructor describing the reason(s) for the request. It is up to your instructor to determine whether or not you will be permitted to receive a deferred grade. If, for any reason, the course work for the deferred grade is not complete by the assigned time, a grade of "F" will be automatically entered on your transcript.
Make-up Exam Policy
This course does not include exams.
Curve
Grades for this class will not be curved.
Late Policy
I do not expect any "late work." In exceptional circumstances, you should contact me. The earlier you contact me to request a late submission, the better. Requests will be considered on a case by case basis. Generally, late assignments will be assessed a penalty of 20 points per day late and will not be accepted more than 48 hours after the original due date. The first late day begins 15 minutes after the designated submission time, which you can find in each week's assignment and in the Canvas calendar. Course lessons are available to you in advance. It is your responsibility to plan ahead and work ahead if necessary to accommodate your personal schedule. This flexibility is one of the great features of online learning. Take advantage of it!
Working Ahead
Some online courses are designed so that you can work entirely at your own pace, and submit assignments whenever you like. This is not one of those courses and in general I do not allow students to work ahead. My expectation is that students will treat this more or less like a traditional class, and will engage in each week's lesson as it is opened. If you run into a professional situation where you know that you need to work ahead, or will need to submit assignments late, please let me know as soon as possible. The more advance notice I have, the more flexible I can be.
Netiquette
The term "Netiquette" refers to the etiquette guidelines for electronic communications, such as email and bulletin board postings. Netiquette covers not only rules to maintain civility in discussions, but also special guidelines unique to the electronic nature of forum messages. Please review Virginia Shea's "The Core Rules of Netiquette" for general guidelines that should be followed when communicating in this course.
Equations
This course must be viewed using the latest version of Firefox, Safari, Chrome, or Edge. Internet Explorer is not supported. If you use any other browser, or if you are not using the latest version of your browser, some pages containing equations will not render properly. In addition, javascript must be enabled for equations to render properly. If you have any issues with equations not rendering properly, please update your browser to the latest version or try using a different browser. If you need additional technical assistance at any point during the course, please contact the HelpDesk (for World Campus students) or the IT Service Desk (for students at all other campus locations).
Technical Requirements
For this course, we recommend the minimum technical requirements outlined on the World Campus Technical Requirements page, including the requirements listed for same-time, synchronous communications. If you need technical assistance at any point during the course, please contact the HelpDesk (for World Campus students) or the IT Service Desk (for students at all other campus locations).
Internet Connection
Access to a reliable Internet connection is required for this course. A problem with your Internet access may not be used as an excuse for late, missing, or incomplete coursework. If you experience problems with your Internet connection while working on this course, it is your responsibility to find an alternative Internet access point, such as a public library or Wi-Fi ® hotspot.
Mixed Content
This site is considered a secure web site which means that your connection is encrypted. We do however link to content that isn't necessarily encrypted. This is called mixed content. By default, mixed content is blocked in Internet Explorer, Firefox, and Chrome. This may result in a blank page or a message saying that only secure content is displayed. Follow the directions on our Technical Requirements page to view the mixed content.
Penn State E-mail Accounts
All official communications from Penn State are sent to students' Penn State e-mail accounts. Be sure to check your Penn State account regularly, or forward your Penn State e-mail to your preferred e-mail account, so you don't miss any important information.
Academic Integrity
This course follows the procedures for academic integrity of Penn State's College of Earth and Mineral Sciences. Penn State defines academic integrity as "the pursuit of scholarly activity in an open, honest and responsible manner." Academic integrity includes "a commitment not to engage in or tolerate acts of falsification, misrepresentation, or deception." In particular, the University defines plagiarism as "the fabrication of information and citations; submitting others' work from professional journals, books, articles, and papers; submission of other students' papers, lab results or project reports and representing the work as one's own." Penalties for violations of academic integrity may include course failure. To learn more, see Penn State's Academic Integrity Training for Students. 
Course Copyright
All course materials students receive or to which students have online access are protected by copyright laws. Students may use course materials and make copies for their own use as needed, but unauthorized distribution and/or uploading of materials without the instructor's express permission is strictly prohibited. University Policy AD 40, the University Policy Recording of Classroom Activities and Note Taking Services addresses this issue. Students who engage in the unauthorized distribution of copyrighted materials may be held in violation of the University's Code of Conduct, and/or liable under Federal and State laws.
For example, uploading completed labs, homework, or other assignments to any study site constitutes a violation of this policy.
Accommodations for Students with Disabilities
Penn State welcomes students with disabilities into the University's educational programs. Every Penn State campus has an office for students with disabilities. The Office for Student Disability Resources website provides contact information for Campus Disability Coordinators at every Penn State campus. For further information, please visit the Office for Student Disability Resources website
In order to receive consideration for reasonable accommodations, you must contact the appropriate disability services office at the campus where you are officially enrolled. You will participate in an intake interview and provide documentation. See documentation guidelines at Applying for Services from Student Disability Resources. If the documentation supports your request for reasonable accommodations, your campus's disability services office will provide you with an accommodation letter. Please share this letter with your instructors and discuss the accommodations with them as early in your courses as possible. You must follow this process for every semester that you request accommodations.
Change in Normal Campus Operations
In case of weather-related delays or other emergency camps disruptions or closures at the University, this online course will proceed as planned. Your instructor will inform you if there are any extenuating circumstances regarding content or activity due dates in the course due to these delays or closures. If you are affected by a weather-related emergency, please contact your instructor at the earliest possible time to make special arrangements.
Reporting Educational Equity Concerns
Penn State takes great pride to foster a diverse and inclusive environment for students, faculty, and staff. Acts of intolerance, discrimination, or harassment due to age, ancestry, color, disability, gender, gender identity, national origin, race, religious belief, sexual orientation, or veteran status are not tolerated (Policy AD29 Statement on Intolerance) and can be reported through Educational Equity via Report Bias.
Counseling and Psychological Services
Many students at Penn State face personal challenges or have psychological needs that may interfere with their academic progress, social development, or emotional well-being.  The university offers a variety of confidential services to help you through difficult times, including individual and group counseling, crisis intervention, consultations, online chats, and mental health screenings.  These services are provided by staff who welcome all students and embrace a philosophy respectful of clients' cultural and religious backgrounds, and sensitive to differences in race, ability, gender identity, and sexual orientation.  Services include the following:
Counseling and Psychological Services at University Park  (CAPS): 814-863-0395
Counseling Services at Commonwealth Campuses
Penn State Crisis Line (24 hours/7 days/week): 877-229-6400
Crisis Text Line (24 hours/7 days/week): Text LIONS to 741741
Military Personnel
Veterans and currently serving military personnel and/or spouses with unique circumstances (e.g., upcoming deployments, drill/duty requirements, disabilities, VA appointments, etc.) are welcome and encouraged to communicate these, in advance if possible, to the instructor in the case that special arrangements need to be made.
Connect Online with Caution
Penn State is committed to educational access for all. Our students come from all walks of life and have diverse life experiences. As with any other online community, the lack of physical interaction in an online classroom can create a false sense of anonymity and security. While one can make new friends online, digital relationships can also be misleading. Good judgment and decision-making are critical when choosing to disclose personal information to others whom you do not know.
Deferred Grades
If you are prevented from completing this course within the prescribed amount of time for reasons that are beyond your control, it is possible to have the grade deferred with the concurrence of the instructor, following Penn State Deferred Grade Policy 48-40. To seek a deferred grade, you must submit a written request (by e-mail or U.S. post) to the instructor describing the reason(s) for the request. Non-emergency permission for filing a deferred grade must be requested before the beginning of the final examination period.  It is up to the instructor to determine whether or not you will be permitted to receive a deferred grade. If permission is granted, you will work with the instructor to establish a communication plan and a clear schedule for completion within policy.  If for any reason, the coursework for the deferred grade is not complete by the assigned time, a grade of "F" will be automatically entered on your transcript.
Attendance
This course will be conducted entirely online. There will be no set class meeting times, but you will be required to complete weekly assignments with specific due dates. Many of the assignments are open for multiple days, so it is your responsibility to complete the work early if you plan to travel or participate in national holidays, religious observances or University approved activities.
If you need to request an exception due to a personal or medical emergency, contact the instructor directly as soon as you are able. Such requests will be considered on a case-by-case basis.
Diversity, Inclusion, and Respect
Penn State is "committed to creating an educational environment which is free from intolerance directed toward individuals or groups and strives to create and maintain an environment that fosters respect for others" as stated in Policy AD29 Statement on Intolerance. All members of this class are expected to contribute to a respectful, welcoming, and inclusive environment and to interact with civility.
For additional information, see:
Mandated Reporting Statement
Penn State's policies require me, as a faculty member, to share information about incidents of sex-based discrimination and harassment (discrimination, harassment, sexual harassment, sexual misconduct, dating violence, domestic violence, stalking, and retaliation) with Penn State's Title IX coordinator or deputy coordinators, regardless of whether the incidents are stated to me in person or shared by students as part of their coursework. For more information regarding the University's policies and procedures for responding to reports of sexual or gender-based harassment or misconduct, please visit Penn State's Office of Sexual Misconduct Prevention & Response website.
Additionally, I am required to make a report on any reasonable suspicion of child abuse in accordance with the Pennsylvania Child Protective Services Law.
---
Disclaimer
Please note that the specifics of this Course Syllabus can be changed at any time, and you will be responsible for abiding by any such changes. All changes will be communicated with you via e-mail, course announcement and/or course discussion forum.