Print
Capstone Project Stage 4 Assignment
Strategies for Sustainability
(Modules 10 and 11)
You've now completed the content modules for the Future of Food course. In Stage 4 of the capstone project, you'll gather a bit more data about your region. In Stage 5, you will put together your final web page which will present your assessment of the current status of your assigned regional food system, projections for future scenarios of increased human population growth and increased temperatures in your region, and your proposed strategies to enhance the resilience and sustainability of your region's food systems.
In Stage 4, you will gather data related to what you've learned in Modules 10 and 11. Also, you will explore population projections for your assigned region, so you can begin to assess the potential future resilience of the food systems of your assigned region.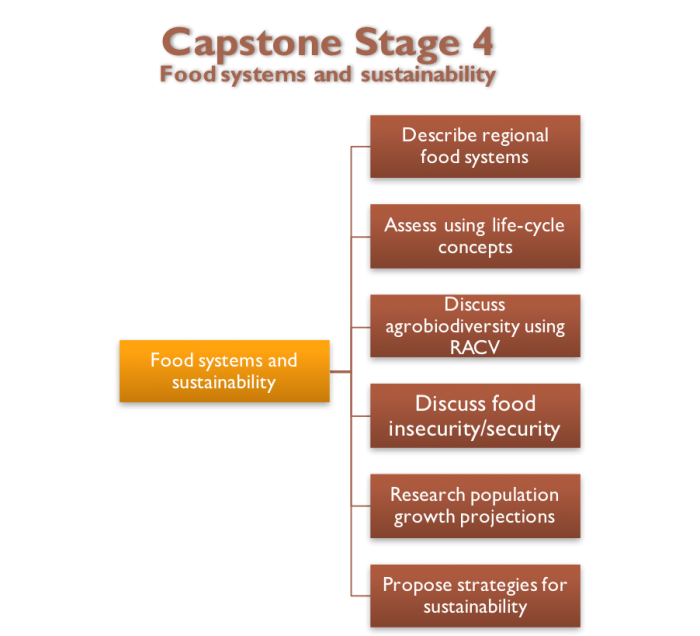 What to do for Stage 4?
Download and complete the Capstone Project Stage 4 worksheet that contains a table summarizing the data you need to collect to complete this stage. Remember, you need to think deeply about each response and write responses that reflect the depth of your thought as informed by your research.
Add questions and continue to research the questions in your worksheet files.
Keep track of all of the resources and references you use.
Add relevant data, maps, and figures to your PowerPoint file.
Revise your CHNS diagram and/or create a new one incorporating topics from Modules 10 and 11.