Print
Required Film
Mahan, L. (Producer and Director) and Greenberg, J. (Producer). (2009) Come Hell or High Water: The Battle for Turkey Creek [Documentary]. United States: Leah Mahan Productions
This film follows the journey of Derrick Evans, a Boston teacher who moves home to the community his ancestors, freed slaves, founded 6 generations ago in coastal Mississippi. The film follows his and his community's anger about and advocacy against the paving-over of the community's original cemetery and destruction of the Turkey Creek wetland. The film follows Derrick and the Turkey Creek community for over a decade as they stand up to powerful corporate interests and suffer setbacks that include Hurricane Katrina and the BP oil disaster in their struggle for self-determination and environmental justice.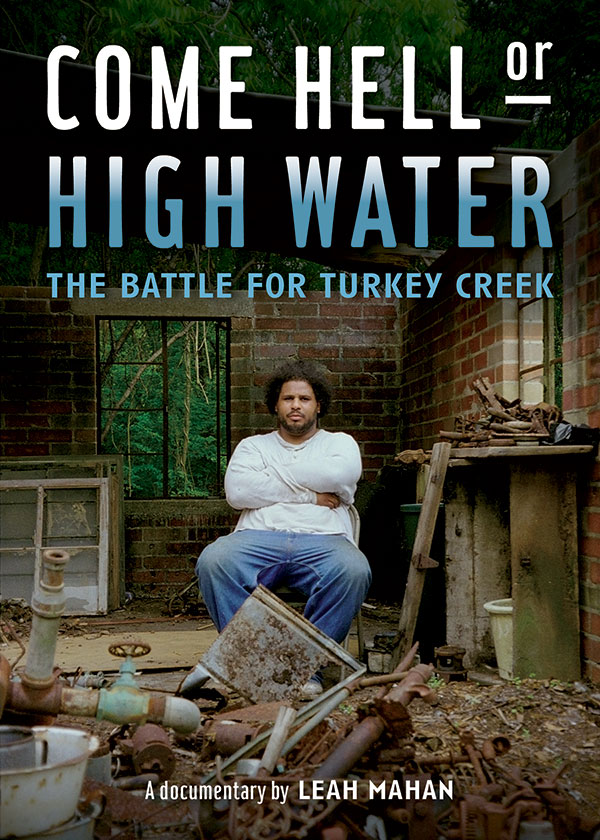 Credit: Leah Mahan Productions
The film is available to borrow through Penn State Libraries as a physical copy or as a digital copy using your WebAccess login credentials. Penn State students can use the following link to access the PSU library server where you will find a link to stream the Online Content: Come Hell or High Water: The Battle for Turkey Creek. This film is also available to buy as a DVD on Amazon.