Print
Geography 882
See the Syllabus for the current instructor.
---
Dr. Gregory A. Thomas
Credit: G. Thomas
Greg Thomas was in the law enforcement intelligence analysis field for the 26 years before coming to Penn State. Greg received his Bachelor of Science degree in Criminal Justice with a minor in Sociology from Shippensburg University of Pennsylvania, a Master of Public Administration from the Pennsylvania State University, and a PhD in Administration and Leadership Studies PhD from Indiana University of Pennsylvania. His dissertation work focused on the role of state and local law enforcement in homeland security.
Greg is a lifetime Certified Criminal Analyst through the International Association of Law Enforcement Intelligence Analysts. He has published articles relating to organized crime, criminal intelligence analysis, and terrorism. In addition to teaching at Penn State, Greg has provided instruction for law enforcement intelligence analysts and is an adjunct instructor at Central Pennsylvania College, teaching criminal intelligence analysis courses.
Greg's framework for teaching this course is from an analytical perspective. He intends to show how geospatial intelligence can be used as a technique for analyzing data.
Greg can be reached by phone at: (717) 991-2277. For email, please use the course e-mail system in Canvas or gat5@psu.edu. For additional information about me, click here. 
---
Dr. Michael L. Thomas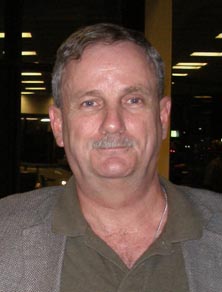 Credit: M. Thomas
Mike Thomas has been with the Federal Government in some capacity in technical and intelligence analysis field for over the past 30 years all over the world, primarily in Europe and Africa, but also in Asia and South America. His current duties are instructing full time as a Professor of Cyberwarfare Studies at the USAF Cyber College and USAF Air War College at Maxwell AFB. His previous assignment was as a Systems Engineer and duties included designing and implementing intelligence based networks for various DoD users on behalf of Naval InfoWarfare Center (NIWC) LANT.
Mike received earned a Bachelor of Science degree in Electrical Engineering from the University of the State of New York, a Master of Arts degree in Mathematics & Statistics from the University of West Florida, a Masters of Science in Military Arts and Sciences from the Air Command and Staff College (ACSC), a Masters in Strategic Studies from the Air War College, an MSGIS from Penn State and lastly, finished a Doctorate in Information Systems while stationed at Georgia Tech. His military education includes completion of the Army Signal Officers Basic Course at Ft. Gordon, Ga, the Basic Communications Officers Course at Keesler AFB, MS, Air Command and Staff College, and Air War College (AWC) at Maxwell AFB where he won the 2008 8th AF Award in Cyberspace Research. His specialty is how big data analysis can be used as a method for evaluating geospatial intelligence.
Currently the latest strategy for Cyberwarfare names four nation states, China, Russia, Iran and the DPRK as primary threats in the cyber domain. Now, more than ever, cyber has a "geo" component, from the four nations name previously to the whole concept of "Defending Forward." "Forward" is a direction and the nation states certainly correspond to places.
Many data sources not commonly thought of as having a "geo" context actually do have a "geo" reference on closer inspection.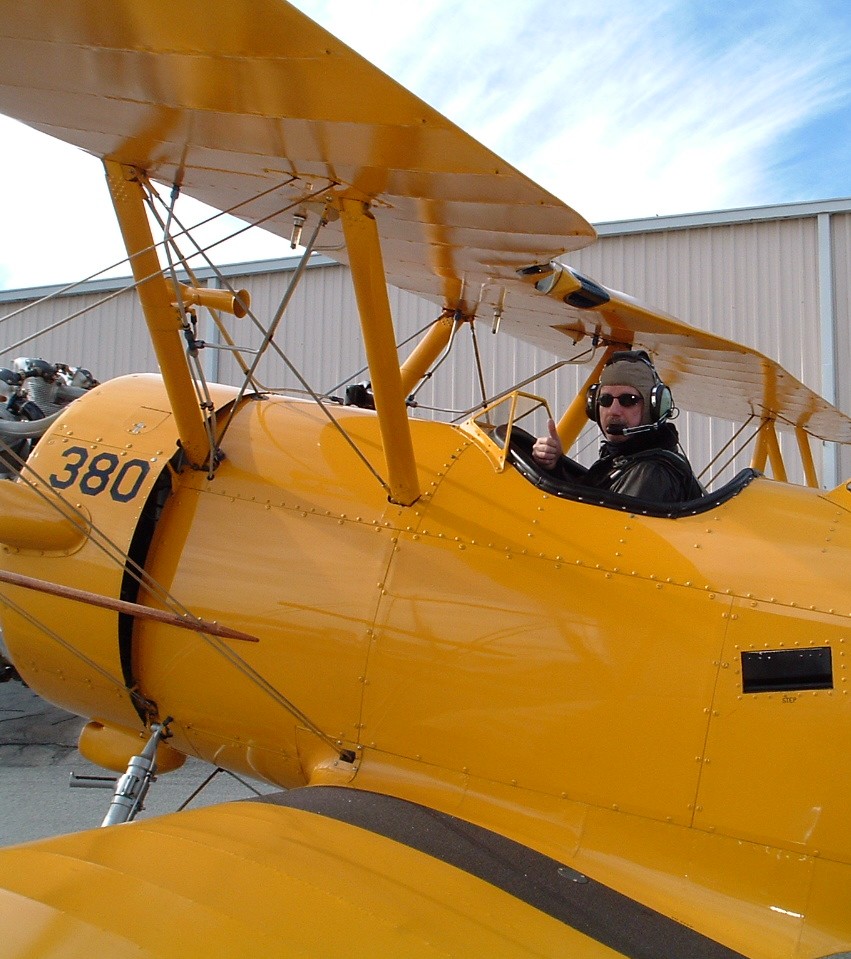 Mike can be reached by phone at: (850) 814-7064. For email, please use the course e-mail system in Canvas, mlt222@psu.edu or mthomas304@yahoo.com.
---
Dr. Mark Corson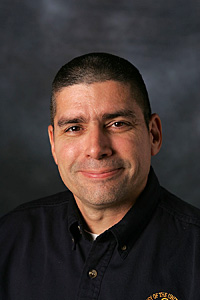 Credit: M. Corson
Mark Corson has been a professional educator for over 20 years. Mark is a Professor of Geography at Northwest Missouri State University. Through a cooperative agreement with Penn State he authored and teaches "Geographic Foundations of Geospatial Intelligence" as the foundation course for the Penn State Graduate Certificate Program in Geospatial Intelligence. Mark received his Bachelor of Science degree in Government from the University of San Francisco and his Master's and Doctoral Degrees in Geography from the University of South Carolina. He also has a Master's of Strategic Studies from the US Army War College. Mark began his teaching career in the Department of Geography and Environmental Engineering at the US Military Academy at West Point, New York. Mark specializes in military and political geography. As a faculty member in the Emergency and Disaster Management Program at Northwest, Mark also teaches "Principles of Humanitarian Aid" and "Introduction to Homeland Security and Defense."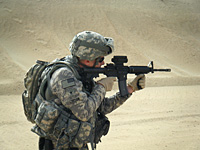 Mark Corson also retired as a brigadier general in the US Army Reserve with 31 years of service. In his early career during the Cold War he served in Germany and US as an armor officer.  In the Army Reserve he served as a transportation, logistics, and sustainment officer.  He served in Kosovo in 2001 and commanded the Theater Movement Control Battalion in Iraq during Operation Iraqi Freedom 1.  Mark returned from a second tour in Iraq in April 2011 having served as the senior sustainment commander of US Forces Iraq in command of the 5000 Soldiers, Airman, and Sailors and 6500 contractors in the103d Expeditionary Sustainment Command.
Mark can be reached by phone at: (816) 294-2614. For email, please use the course e-mail system in Canvas or mwc11@psu.edu. You can also email him at mcorson@nwmissouri.edu.
 
---
Mr. Steve Handwerk
Steve Handwerk
Mobile: (717) 303-7962 (The country code for the United States is 1)
Office phone: ( 717) 761-4758 (The country code for the United States is 1)
FAX: (814) 865-3191 (The country code for the United States is 1. Please send the Fax to my attention. Please note that a Fax is sent to the State College Campus, then forwarded to me as an email. If possible, send a scanned copy to me via email for faster turnaround.)
Email: Please use the course e-mail system (see the Inbox tab in Canvas).
Availability: Please call or e-mail me to schedule a time that is convenient for you.