Print
Contact Information
2217 EES Building
Dutton e-Education Institute
College of Earth and Mineral Sciences
The Pennsylvania State University
University Park, PA 16802
E-MAIL: Please use the Canvas Inbox to send messages to the instructor.
AVAILABILITY: Students are welcome to contact the instructor anytime. You will get a response within 24 hours, typically much sooner. Although Canvas messages are the preferred method of correspondence, students may also arrange to contact the instructor by telephone.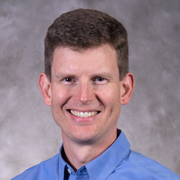 Ryan Baxter
I am a Senior Researcher and Instructor in the Dutton e-Education Institute. I teach courses within the Penn State Online Geospatial Program and in the Department of Geography. I am also active in several research projects at the Penn State Institutes of Energy & the Environment (IEE) including spatial data management systems, like PASDA, and modeling the land use implications of bio energy production.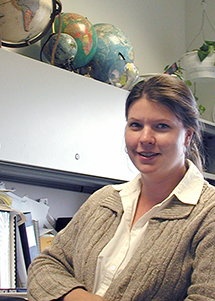 Beth King
I am a Senior Lecturer and the Assistant Program Manager for Online Geospatial Education in the Dutton e-Education Institute. I have been teaching for Penn State since 2000. Half of my time is spent teaching and half of my time is working with current and prospective students. Prior to coming to Penn State, I worked for a GIS group in an engineering firm as a project manager for water/wastewater GIS conversion and E911 projects.
Jim Sloan
I am a Senior Lecturer in the Dutton e-Education Institute. I also teach two other courses in this online Certificate and Masters programs: Geography 484: GIS Database Development, and Geography 897D: Spatial Database Management for Geospatial Professionals. I've been doing so since January of 2003. I have also been involved in creating the content for some of our newer courses that are part of the Masters in GIS program, that began in October of 2004. I started learning GIS in the early 90s because we wanted to put shaded relief imagery behind some of the thematic maps we were producing in the Deasy Geographics lab in the Department of Geography at Penn State. Shortly thereafter I was teaching GIS in several contexts within the Department of Geography: a course built around the Esri "Arc/INFO" software (now called "ArcGIS for Desktop") back when it was a command line interface; the graduate student section of the introductory GIS course; and a course based in Penn State's map library. I also spent from 1998 through 2002 teaching GIS and cartography in the Department of Geography at the University of Florida.