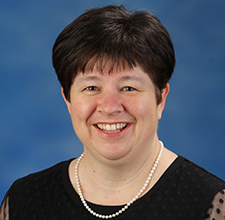 2217 Earth-Engineering Sciences Building
University Park, PA 16802
(814) 865-6198
jes17@psu.edu
Office:  421A Earth-Engineering Sciences Building
About
Jane Sutterlin is a Learning Designer in the John A. Dutton e-Education Institute in the College of Earth and Mineral Sciences at The Pennsylvania State University. Since 2005, Jane has collaborated with content experts and designed courses that utilize technology as a tool for learning while implementing current learning science research strategies.
Jane earned a Master's Degree in Learning, Design, and Technology from Penn State University.
Resources
A compilation of handouts for students and resources for further exploration.
A website created by Cognitive Scientists with podcasts, blogs, and resources to bring the research to the classroom.
Unleash the Science of Learning using this website dedicated to Retrieval practice where the focus is getting information out of students' heads and not just in!