Print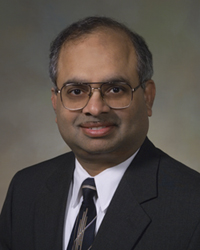 Dr. Sarma Pisupati
Professor of Energy and Mineral Engineering
College of Earth and Mineral Sciences, The Pennsylvania State University
Office: 126B Hosler Building
Cell Phone: 814-880-1241 (Phone call only between 4:00 PM - 10:00 PM)
Office Phone: 814-865-0874
Email: Please use the Canvas course email system and send all messages to all teachers (see the Inbox link in Canvas). In an emergency, use sxp17@psu.edu.
Office Hours: WR: 4:00 PM - 5:00 PM. Everyone taking the online course is encouraged to use the office hours to talk to the instructor/TAs personally.

Effective October 17, 2019, Office Hours: TR: 4:00 PM - 5:00 PM.

Home Page: Dr. Pisupati's Homepage
Hi,
My name is Sarma Pisupati and I am your instructor for this course. I have been at Penn State for the past 26 years doing research and teaching courses related to Energy and Environment. Teaching is the most enjoyable part of my job at the University. I enjoy every minute and I promise that every one of you will get my full attention so that you can succeed in this course and your life.
My research interests are combustion and gasification of coal, pollution reduction from combustion processes, coal and biomass utilization and energy conservation. I have seven graduate students working with me on these topics towards their PhD and MS degrees.
You can visit my website to see more about my activities.
Please do not hesitate to call me or email me (using the Canvas mail system) if you have any questions!
Sarma Pisupati