Print
Course Home Page
Welcome to EME 801: Energy Markets, Policy, and Regulation
New to EME 801?
Registered students - If this is your first visit to this course website, please take some time to become familiar with the assignments and course environment by going to the course Orientation.
This website provides the primary instructional materials for the course. The Resources menu links to important supporting materials, while the Lessons menu links to the course lessons. Canvas, Penn State's course management system, is used to support the delivery of this course, as well, as it provides the primary communications, calendaring, and submission tools for the course.

Students who register for this Penn State course gain access to assignments and instructor feedback, and earn academic credit. Learn more about our
Renewable Energy and Sustainability Systems degree program
and how to register.
Quick Facts about EME 801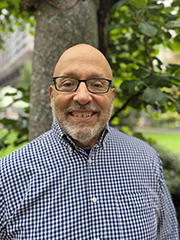 Instructor - Mark Kleinginna, College of Earth and Mineral Sciences, The Pennsylvania State University.
Overview - EME 801 is a required course for the Master of Professional Studies in Renewable Energy Sustainability and Systems online degree program, geared towards students who are able to study only part time and at a distance. The course will provide an overview of the basics of energy project decision-making, project finance, energy risk management and how to think about the impacts of commodity market dynamics on these decisions.This course will also provide an overview of commodity markets for oil and petroleum products; natural gas; and electric energy, with a focus on structure and function rather than theory in the context of the current renewable energy markets. It is hoped that this course provides a financial background for students to think about how energy markets for both renewables and other forms of energy will affect the current and coming transitions.
Learning Environment - This website provides the primary instructional materials for the course. The Resources menu links to important supporting materials, while the Lessons menu links to the course lessons. Canvas, Penn State's course management system, is used to support the delivery of this course as well, as it provides the primary communications, calendaring, and submission tools for the course.
Topics of Study - The content of this course is divided into 15 lessons. Each lesson will be completed in approximately 1 week.

Lesson 1, General Overview
Lesson 2, Project Pre-Research
Lesson 3, Basic Accounting and Corporate Finance
Lesson 4, Basic Accounting and Corporate Finance, cont'd
Lesson 5, Cost-Benefit Analysis and Decision Making
Lesson 6, Cost-Benefit Analysis and Decision Making, cont'd
Lesson 7, Risk Management in the Energy Space
Lesson 8, Taxes, Subsidies, and Incentives for Renewable Energy Projects
Lesson 9, Introduction to Regulatory and Rule-Making Processes
Lesson 10, National and Global Markets for Petroleum and Natural Gas
Lesson 11, Regulation and Deregulation in the Electricity Industry
Lesson 12, Economic Challenges in the Integration of Renewable Resources
Lesson 13, Economic Challenges in the Integration of Renewable Resources, cont'd
Lesson 14, Discussion of Specific Environmental Policies