Print
Instructor Information
Fall 2022 - Michelle Zeiders
Spring 2023 - Brandi Gaertner
---
Michelle Zeider (Fall 2022)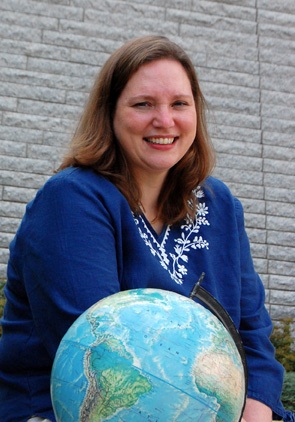 I am an Assistant Teaching Professor in the Online Geospatial Education Program. In addition to teaching courses for the OGE Program, I have taught and worked on research projects for the Geographic Information Analysis (GIA) Core at the Penn State Social Science Research Institute. Before coming to Penn State, I worked as a GIS Project Manager and Instructor for the Institute for Transportation Research and Education at North Carolina State University, a GIS Project Manager at a civil engineering firm, and a GIS Engineer at Mapquest. I earned a Master of Science degree in Geoenvironmental Studies from Shippensburg University.


 
Contact Information
2217 EES Building
Dutton e-Education Institute
College of Earth and Mineral Sciences
The Pennsylvania State University
University Park, PA 16802
EMAIL: Please use the Canvas Inbox to send messages to the instructor.
AVAILABILITY: Students are welcome to contact the instructor anytime. You will get a response within 24 hours, typically much sooner. Although Canvas messages are the preferred methods of correspondence, students may also arrange to contact the instructor by telephone.
Meet Michelle Zeiders, instructor of GEOG 487 (1:11 minutes).
---
Brandi Gaertner (Spring 2023)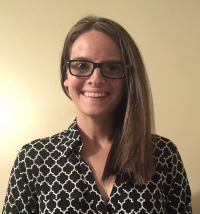 I am Dr. Brandi Gaertner, Assistant Teaching Professor of Spatial Data Science in the online Geospatial Education program. I joined the Penn State faculty in 2021. I am a climate change hydrologist and GIS analyst. My research focus is on evaluating the historical and future impacts of climate change on surface streamflow and climate variables such as precipitation and temperature. I also use remote sensing techniques, such as Normalized Difference Vegetation Index (NDVI), to study the impact of climate change on lengthened growing seasons, evapotranspiration, and hydrology
Prior to joining Penn State, I was an Assistant Professor of Environmental Science at Alderson Broaddus University in Philippi, W.V. I earned my doctorate in Forestry and Natural Resources with a focus on Climate Change Hydrology from West Virginia University in 2019. Prior to pursuing my doctorate degree, I completed an M.S. in Environmental Biology with a focus on Aquatic Ecology.
I have extensive experience and education in online teaching. I graduateed in 2022 with an M.S. in Instructional Design and Online Technology. I also have a graduate certificate in University Teaching, have received several Quality Matters certificates for Online Education, and have taught and designed over 10 online courses at previous institutions.
Meet Dr. Brandi Gaertner, instructor of GEOG 581 (0:52 seconds).