Print
From the UNHCR Website:
[T]he Statistical Online Population Database provides data and trends on the "Population of concern to UNHCR": refugees, asylum-seekers, returned refugees, internally displaced persons (IDPs) protected/assisted by UNHCR, returned IDPs, stateless persons, and others of concern to UNHCR, in more than 180 countries.

In a single electronic platform, UNHCR's Statistical Online Population Database is bringing together for analysis and comparison standardized data on UNHCR's population of concern at country, regional, and global levels.

The database is a work-in-progress and will be updated on an ongoing basis. Currently, data up to 31 December 2014 can be downloaded from the Statistical Online Population Database. Some of the statistics contained in the Statistical Online Population Database, in particular the ones for 2014 should be considered provisional and subject to change.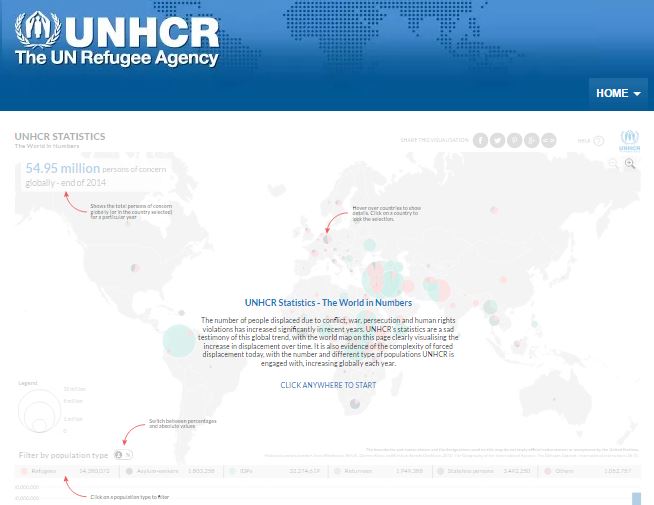 Credit: UNHCR
Let's Discuss Data
After downloading and beginning to explore the data, head over to the Data Discussion in the Lesson 1 Module in Canvas. Respond to the following points of discussion.
Discuss your first impressions of this data set.
Describe some of the advantages that you think this data set brings to this class.
Explain some of the limitations this data set presents.
Discuss what other data sets would potentially be of use for this course.