Print
Instructor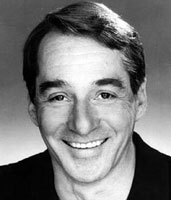 Jan Van Sickle
Senior Lecturer
2217 Earth & Engineering Sciences
University Park, PA 16802
College of Earth and Mineral Sciences, The Pennsylvania State University
Phone: (303) 915 4669 (The country code for the United States is 1)
Email: Please use the course e-mail system (see the Inbox link in Canvas)
Availability: Students are welcome to contact me by email anytime; I usually am able to respond within 24 hours. Although e-mail correspondence is preferred, students may also contact me by telephone at the number above from 8.00 a.m. to 5.00 p.m. Monday through Friday, U.S. Eastern Time.
Welcome to GEOG 862
I am Jan Van Sickle, and I am the course lead instructor. In this course we will look at some of the upcoming advancements in GNSS. We will take some time to delve into the architecture of the current system and then study the new directions. GPS is about to become part of a larger Global Navigation Satellite System (GNSS) and that interoperability will be discussed.
I have worked with GPS for more than twenty years. I was fortunate to work with the first commercially available GPS receiver, the Macrometer in the early 80s. I have received my PhD in GIS Engineering. I have written three texts on geospatial topics including GPS for Land Surveyors.
Note:
I will read and respond to e-mail and discussion forums at least once per day during the work week (Monday through Friday). You may see me online occasionally on the weekends, but please don't count on it!