Print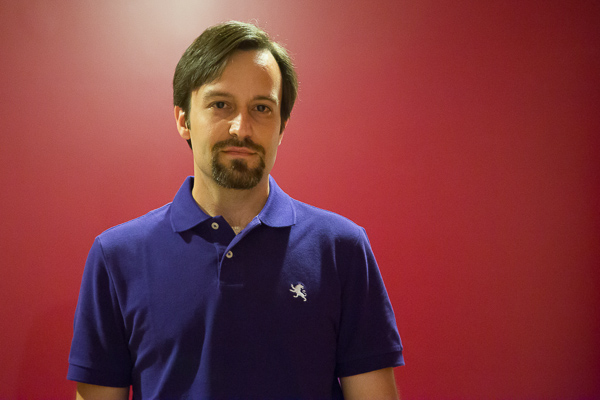 Credit: A. Robinson
318 Walker Building / 430 EES Building
The Pennsylvania State University
University Park, PA 16802
Email: maps@psu.edu
Homepage: http://sites.psu.edu/arobinson
Twitter: @A_C_Robinson
Availability: E-mail is always the best way to get in touch with me. If you contact me by phone, know that I have two offices here at PSU and only one of them has the phone, so I have to be there to see voicemail messages I might have.
About Me:
Hi! I'm Anthony Robinson, Assistant Professor of Geography and your instructor this term for Planning GIS for Emergency Management. I serve as the Director for our Online Geospatial Education programs here at Penn State, and I split my time between research with the GeoVISTA Center and online education for the John A. Dutton e-Education Institute. My research work focuses closely on design issues with GIS and Geovisualization. I work with end-users and developers alike to help shape new tools and systems for a variety of application areas. I conduct experiments with users to develop design guidelines and to evaluate prototype tools. I also develop design proposals for new systems. Since I started working at Penn State in 2003 I have worked on projects for epidemiology, crisis management, and intelligence analysis domains. My research portfolio is available if you'd like to see some examples.
I have a very strong passion for cartography, and I teach resident courses in cartographic design in addition to this class and GEOG 583 for our MGIS program. Outside of work, I've got plenty to keep me busy. My wife and I have a daughter who likes to break everything in our house. I have a problem collecting hobbies. Among other things, I travel as much as possible, I'm a photographer, I have a home studio where I record guitar and drums, I love cooking, I am an airliner/airline fanatic, and I always want to go fishing. Fast cars that make noise are also a passion of mine.
This course content was first presented in 2013 as a Massive Open Online Course (MOOC) on the Coursera platform. Since 2013, the course has been taught three times, reaching more than 100,000 learners from around the world. The purpose of this site is to share the content and assignments from this MOOC to a wider audience who are now free to use and re-use this material under a Creative Commons License.
Cheers,
Anthony