Print
---
Instructor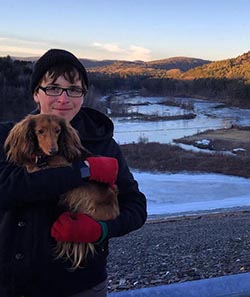 Jonathan Nelson
Ph.D. Candidate, Geography Dept.
Please use the Canvas email system (Inbox) to contact me. I generally will respond to emails within 24 hours on weekdays and 48 hours on weekends.
---
My name is Jonathan Nelson. I am the instructor for GEOG 160 Web this semester, and a graduate student in the Penn State Department of Geography. My expertise is in cartography and geographic information science (GISc). This course introduces you to these exciting fields. You will learn all about the the art and science of mapping the world around you!
Prior to returning to Penn State to complete my PhD, I worked as a user experience designer at Strava, building interactive maps to assist city planners in making metropolitan areas safer and better for cycling, running and walking. My research interests focus on the power of maps and visualization in transforming "big data" into societal and personal benefit. In my free time, I enjoy cycling, hiking, taking photographs and spending time with my fiancée and our three dogs.
I look forward to getting to know all of you, and to seeing you explore mapping our changing world for the first time here at Penn State!
---
Teaching Assistants
Hanzhou Chen
Master's/Ph.D. Candidate, Geography Dept.

I am a first year Master/PhD student working in Friendly Cities lab at Penn State. My research interests are in human mobility, social networks, and social flows. I am especially interested in studying and visualizing human mobility and interactions within urban and within a spatial and temporal framework.
---
Fangcao Xu
PhD Candidate, Geography Dept.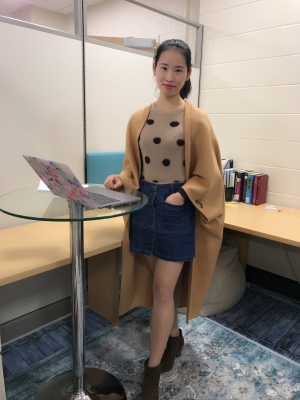 Fangcao Xu, a 2nd-year PhD student at Penn State, is working with the Prof. Donna Peuquet right now. Previously, she was the Data Scientist for site selection in the Location Intelligence Dept. of Esri, China after she obtained her master's degree of Urban Spatial Analytics at the University of Pennsylvania in 2015. Her current research topic is Spatiotemporal Information Diffusion and Network Analysis for News Media Data, whose foci have included spatial-temporal models, data mining, pattern discovery and geovisual analytics for complex big data.