Print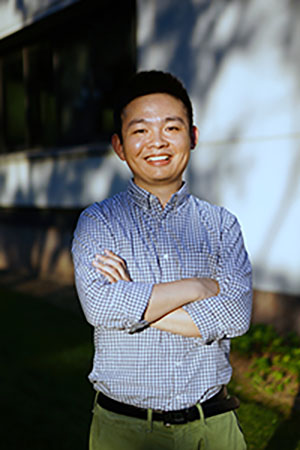 Xi Liu
Ph.D. Candidate, Geography Dept.
Please use the Canvas email system (Inbox) to contact me. I generally will respond to emails within 24 hours on weekdays and 48 hours on weekends.
---
Welcome to the course! I am the instructor for GEOG 160 Web this semester and a fourth-year Ph.D. student in Department of Geography at Penn State. My research focus includes geographic information science (GIScience), urban computing, and spatial/social networks. This course will introduce you to the exciting field of GIScience and you will learn all about the art and science of mapping the world around you!
In my studies, I explore data-driven models of human activities to understand cities and solve urban issues. I also explore how people are connected in the geographic space. I tried to reveal the intangible patterns in cities through massive datasets with data mining tools, and at the same time contribute to the GIScience theories and methods. GIScience is the foundation for all these advanced models that aim at understanding people's spatial behaviors in the geographic environment. I also have industrial experiences in Google and Bell Labs, where I use GIScience and machine learning tools to solve problems in transportation and understand the interactions between places and people in cities. In my spare time, I enjoy hiking and photography.
I look forward to getting to know all of you and guiding you through this wonderful field. You will gain new tools to explore our changing world!