Print
Fall 2021
GEOG 486
Cartography and Visualization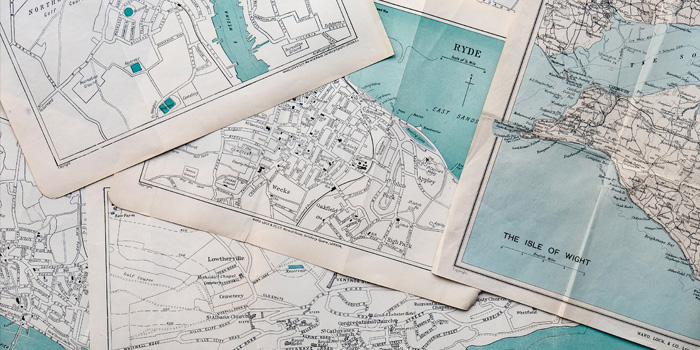 Course Overview
Description:
Cartographic design projects emphasizing effective visual thinking and visual communication with geographic information systems
Prerequisites:
GEOG 484
This course covers design principles and techniques for creating maps with contemporary mapping tools.
Symbolization
Exploration
Design
Meet the Instructors:

Fall 1 2021 (Aug - Oct)
Jonathan Nelson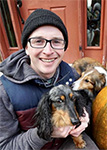 Dr. Jonathan Nelson is an educator and researcher in geographic information science, specializing in cartography, geovisual analytics, and user-centered design with applications in environmental science, fitness and health, politics, socioeconomics, transportation, and urban planning. His work emphasizes the significant role of visual communication in making spatial data more accessible, legible, and valuable. Prior to joining Penn State, Jonathan held cartographic design and GIS positions at National Geographic, Strava, and the Vermont Agency of Transportation.


Fall 2 2021 (Oct - Dec)
Marcela Suarez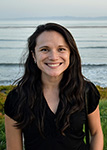 Dr. Marcela Suarez is an assistant teaching professor of spatial data science in the Department of Geography at Penn State. She teaches courses on cartography, GIS, and spatial data analysis in the online geospatial education program offered by the John A. Dutton e-Education Institute. Prior to joining Penn State, Marcela was a research specialist at the Center for Spatial Studies at the University of California, Santa Barbara. In the past, she also worked as a consultant for the United Nations Development Program for Adaptation to Climate Change in the Colombian Massif, and as GIS specialist for different governmental organizations in Colombia.


#coursegoals
Successful completion of this course will signify mastery in map production for communication and research; students will be practiced in making, analyzing, critiquing, and sharing high-quality maps.

Create professional and aesthetically pleasing maps through thoughtful application of cartographic conventions.
Select and combine appropriate visual variables to clearly represent geospatial data and communicate map content.

Classify and generalize data, apply principles of color and contrast, and choose projections and scales for maps of varying purpose.
Discuss current trends in cartographic science & technology, including virtual reality, open-source web tools, and geovisual analytics.

Demonstrate mastery in map production for communication and research; analyze, critique, and share high-quality maps.
#coursegoals image credits, from top to bottom:
United States Geological Survey. 1961. Cumberland, MD. scale 1:24,000. U.S. Government Printing Office. Washington, D.C.
Geological Survey, U. S. & Gerlach, A. C. (1970) "Food and Kindred Products." In The national atlas of the United States of America. Washington. [Map] Retrieved from the Library of Congress, https://www.loc.gov/item/79654043/
United States Geological Survey National Map (https://viewer.nationalmap.gov/advanced-viewer/)
United States Census Bureau's online story map portal: Rural America, https://gis-portal.data.census.gov/arcgis/apps/MapSeries/index.html?appi...
Tarr, A.C., Villaseñor, Antonio, Furlong, K.P., Rhea, Susan, and Benz, H.M., 2010, Seismicity of the Earth 1900–2007: U.S. Geological Survey Scientific Investigations Map 3064, 1 sheet, scale 1:25,000,000
Assignments and Grading
A | 90-100%
A- | 87.5-89.9%
B+ | 85-87.4%
B | 80-84.9%
B- | 77.5-79.9%
C+ | 75-77.4%
C | 70-74.9%
D | 60-69.9%
F | < 60%
X | Unsatisfactory (student did not participate)
FAQs
1
What should I do if something in my life prevents me from completing my work for this class?
Discuss any upcoming or ongoing challenges (medical issues, work conflicts, personal problems, etc.) with me privately so we can work something out.
2
Why are course labs so heavily weighted?
The primary objective of this class is to learn how to make great maps. While this includes learning cartographic design theory, most important is the practical application of this knowledge.
3
Do you offer make-up assignments or extra credit?
I do not offer make-up assignments or extra credit. Try your best on all assigned work!