Print
GEOG 486
Cartography and Visualization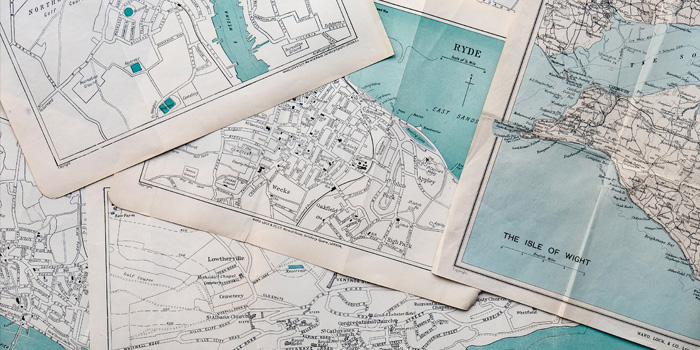 Course Overview
Description:
Cartographic design projects emphasizing effective visual thinking and visual communication with geographic information systems
Prerequisites:
GEOG 484
This course covers design principles and techniques for creating maps with contemporary mapping tools.
Symbolization
Exploration
Design
Expectations
They go both ways.
Learn more about what I expect and what you can expect in this short video.
Click for a transcript
Hi everyone, I'm Cary Anderson and I'll be your instructor for Geography 486. In this course, we are going to learn how to make great maps, both for communication and research. Whether you are interested in cartography and data visualization for its own sake, or you simply want to learn how to make more professional maps to communicate your data, you are sure to gain a lot from this course. I wanted to take a minute to talk a little about my expectations for this course – what I expect from you and what you can expect from me.
First, I want to emphasize that this is a lab-based course. There will be quizzes throughout, as well as some graded map critiques and discussion participation points, but the majority of your grade will come from the lab assignments. Now, there are 9 different labs, and your grade will be distributed across all of those, so you shouldn't stress if you don't do as well as you would like on the first one. And I will also be there to help you if you get stuck on a lab, and you are encouraged to use the discussion boards to troubleshoot problems with the labs as well.
For most of the labs in this course, we will be making maps with ArcGIS Pro. While everyone in this class should have some prior experience with GIS software, this may be your first experience with ArcGIS Pro. Personally, I really like ArcGIS Pro, and I think it will really help you to make better maps, which is why I am requiring it for this course. With each lab, I have designed a visual guide with screenshots from the software, so I would encourage you to pay particular attention to these if you are new to ArcPro.
For each lesson, you will find two discussion forums in Canvas – one intended for discussing lesson content, and one for discussing that week's lab. There is sure to be some overlap there, but I think having these two different threads of conversation will help keep us organized. If you find yourself stuck on a section of the lab, your first step should be to post a question to the lab discussion. This way, other students can respond, and everyone will benefit from you having asked the question. This is similar to raising your hand during a residential course – if there is a question you have, it is likely that others have that question too.
Another way to get assistance with your lab is to attend my office hours – I will be hosting weekly office hours with Zoom, and sharing my screen as I answer questions. You will be able to log in and ask any questions about the lab, or about the lesson material. I will also be recording these sessions – it will be more helpful for you to attend so that you can ask your own questions, but watching the recordings (ore re-watching a session you attended) might help you as well.
In addition to labs, we will be doing some peer critique throughout the course. I've found this to be helpful in other cartography courses – it can be really enlightening to read another person's interpretation of your map, and giving feedback to others also often teaches you a new way of looking at your own maps. There are also graded quizzes for most lessons – these questions come from the online course content. You should keep up with the readings and use the student reflection prompts posted throughout to pause and reflect upon what you have learned so far.
At the end of the course, instead of using ArcGIS Pro, we will be making some interactive maps online. By this point you will have mastered the basics of map design, and I am excited about us being able to use that knowledge to make new, fun maps of the sort that are becoming very popular in this new age of mapping. And I think that's about it for my introduction to the coming course – please don't hesitate to contact me with any questions, and I look forward to working with you this semester!
#coursegoals
Successful completion of this course will signify mastery in map production for communication and research; students will be practiced in making, analyzing, critiquing, and sharing high-quality maps.


Create professional and aesthetically pleasing maps through thoughtful application of cartographic conventions;
Select and combine appropriate visual variables to clearly represent geospatial data and communicate map content;



Classify and generalize data, apply principles of color and contrast, and choose projections and scales for maps of varying purpose;
Discuss current trends in cartographic science & technology, including virtual reality, open-source web tools, and geovisual analytics;



Demonstrate mastery in map production for communication and research; analyze, critique, and share high-quality maps.
Assignments and Grading
A | 90-100%
A- | 87.5-89.9%
B+ | 85-87.4%
B | 80-84.9%
B- | 77.5-79.9%
C+ | 75-77.4%
C | 70-74.9%
D | 60-69.9%
F | <60%
X | Unsatisfactory (student did not participate)
Our Schedule
FAQs
1
What should I do if something in my life prevents me from completing my work for this class?
Discuss any upcoming or ongoing challenges (medical issues, work conflicts, personal problems, etc.) with me privately so we can work something out.
2
Why are course labs so heavily weighted?
The primary objective of this class is to learn how to make great maps. While this includes learning cartographic design theory, most important is the practical application of this knowledge.
3
Do you offer make-up assignments or extra credit?
I do not offer make-up assignments or extra credit. Try your best on all assigned work!