Print
New to GEOG 571?
Registered students - if this is your first visit to this course website, please take some time to become familiar with the course environment by going to the Orientation.
This website provides the primary instructional materials for the course. The Resources menu links to important supporting materials, while the Lessons menu links to the course lessons. Canvas, Penn State's course management system, is used to support the delivery of this course as well as provide the primary communications, calendaring, and submission tools for the course.

Students who register for this Penn State course gain access to assignments and instructor feedback, and earn academic credit. Information about Penn State's Online Geospatial Education programs is available at the
Geospatial Education Program Office
.
Quick Facts about GEOG 571
Instructor(s):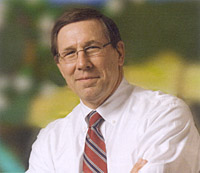 Todd Bacastow
Phone: (814) 863-0049 (The country code for the United States is 1)
FAX: (814) 865-3191 (The country code for the United States is 1)
Email: Please use the course email system in Canvas.
Availability: My office hours (in person or phone calls) are Monday through Friday, 1:00 p.m. to 5:00 p.m., Eastern Standard Time.
Who's Todd? Personal Webpage
Course Structure: Online, 10-12 hours a week for 10 weeks
Overview: GEOG 571 is an elective course for Penn State's Online Master of GIS. It is also one of the optional capstone courses that leads to Penn State's Postbaccalaureate Certificate in Geospatial Intelligence. The course consists of projects, associated readings, quizzes, and discussions about concepts.