Print
Contact Information
2217 EES Building
Dutton e-Education Institute
College of Earth and Mineral Sciences
The Pennsylvania State University
University Park, PA 16802
EMAIL: Please use the Canvas Inbox to send messages to the instructor.
AVAILABILITY: Students are welcome to contact the instructor anytime. You will get a response within 24 hours, typically much sooner. Although Canvas messages are the preferred method of correspondence, students may also arrange to contact the instructor by telephone.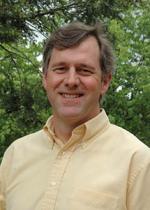 Fritz Kessler
My professional academic career started as a faculty member at Frostburg State University (FSU) in August 1999. Located in Frostburg, MD, FSU is a very small state school in Western Maryland. While at FSU I taught courses in cartography, cartometrics, surveying, GIS, research methods, statistics, and other geographically related topics. I began teaching part-time through Penn State's World Campus in 2007 where I offered a course in datums, map projections, and coordinate systems. This course is still offered today as GEOG 897K: Map Projections for GIS Professionals. In June of 2015, I resigned my position at FSU and accepted an offer to join Penn State full-time. In addition to GEOG 583, my teaching responsibilities focus on cartography courses (both online and resident students).
I have amassed a solid research and publication record focusing mostly cartographically related topics. Specific research focus includes map projections, cartographic design, and history of cartography. I take on an active role in two cartographic societies: North American Cartographic Information Society (NACIS) and Cartography and Geographic Information Science (CaGIS).
---
Todd Bacastow
I am a Professor of Practice for Geospatial Intelligence in Penn State's College of Earth and Mineral Sciences and the founder and lead faculty of Penn State's Geospatial Intelligence program. Penn State's Geospatial Intelligence program is accredited by the United State Geospatial Intelligence Foundation and part of Penn State's award-winning portfolio of Online Geospatial Education programs (link is external) that has served over 5,000 students since 1999.
My current research focuses on determining the optimal training and educational means to improve the sensemaking of the geospatial analyst working as part of an intelligence team. Sensemaking refers to the process by which humans are able to generate explanations for data that are otherwise sparse, noisy, and uncertain.
Before joining Penn State in 1994, I retired from the United States Army where I served in a variety of infantry, engineer, and geospatial intelligence assignments and positions. I was previously an Assistant Professor in the Department of Geography and Computer Science and an Associate Professor in the Department of Geography and Environmental Engineering at the US Military Academy. I hold a BS in Engineering from the United States Military Academy, and a MS and PhD in Geography from Penn State University.
---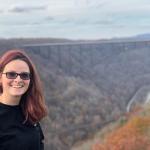 Brandi Gaertner
Dr. Brandi Gaertner, Assistant Teaching Professor of Spatial Data Science in the online Geospatial Education program, joined the Penn State faculty in 2021. Dr. Gaertner is a climate change hydrologist and GIS analyst. Her research focus is on evaluating the historical and future impacts of climate change on surface streamflow and climate variables such as precipitation and temperature. She also uses remote sensing techniques, such as Normalized Difference Vegetation Index (NDVI), to study the impact of climate change on lengthened growing seasons, evapotranspiration, and hydrology.
Prior to joining Penn State, Dr. Gaertner was an Assistant Professor of Environmental Science at Alderson Broaddus University in Philippi, W.V. She earned her doctorate in Forestry and Natural Resources with a focus on Climate Change Hydrology from West Virginia University in 2019. Prior to pursuing her doctorate degree, she completed an M.S. in Environmental Biology with a focus on Aquatic Ecology.
Dr. Gaertner has extensive experience and education in online teaching. She graduates in 2022 with an M.S. in Instructional Design and Online Technology. Dr. Gaertner also has a graduate certificate in University Teaching, has received several Quality Matters certificates for Online Education, and has taught and designed over 10 online courses at previous institutions.
---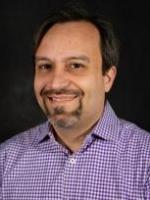 Anthony Robinson
Dr. Anthony C. Robinson is an Associate Professor of Geography and Director of Online Geospatial Education Programs at Penn State. He is also an Assistant Director for the GeoVISTA Center in the Department of Geography. Dr. Robinson serves as the Co-Chair of the International Cartographic Association (ICA) Commission on Visual Analytics and has recently served as the President of the North American Cartographic Information Society (NACIS). His research focuses broadly on designing and evaluating geovisualization tools to improve geographic information utility and usability. He has completed research projects in epidemiology, crisis management, and higher education domains. His research efforts have involved characterizing how users assemble and collect their analytical results, studying the use of visualization tools using eye-tracking, and evaluating new methods for cartographic representation in a variety of contexts. In recent work he has begun work to develop geovisual methods for representing the presence of absence in big spatial data, and to characterize the design and content of viral maps. Dr. Robinson has had the opportunity to teach one of Penn State's Massive Open Online Courses (MOOCs) on Coursera – Maps and the Geospatial Revolution, which has drawn over 125,000 students from 200 countries to date.