Print
Message/Proposition Testing
Putting a Net Into the Collective Stream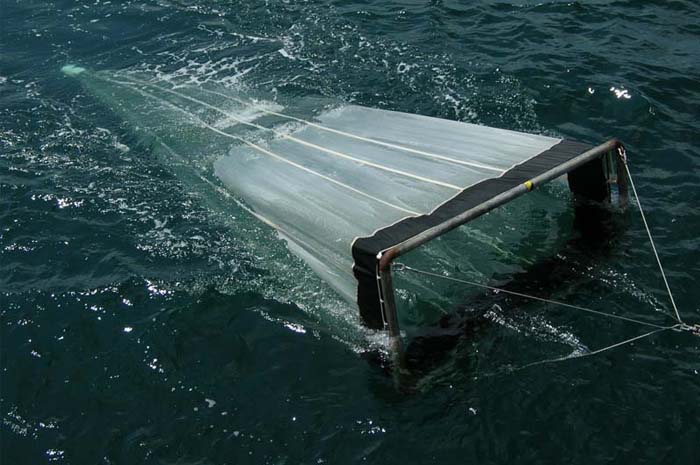 Creating an early prototype of an offering or a concept to be tested is hard enough, as there are many variables at play. From messaging to features to pricing and more, much of the offering may still be yet to be determined. It is indeed a fun, creative endeavor, but the same possibilities which you identified in WGB analysis can be daunting to pare down.
What we should seek to do at this point is to try to not necessarily eliminate variables altogether, but to try to limit the variables to series of ranges. Gerald Zaltman, Professor Emeritus at Harvard University, used to refer to this type of thinking as, "Understanding the direction in which the wind is blowing, but not yet concerning ourselves with exact wind speed."
For practical purposes, we do not want to test 200 concepts or prototypes, but we we want to put our best thinking into perhaps five concepts.
All of the research methodologies we are covering in this Lesson are intended to help the team better understand the space and how the proposed offering "fits." What is unique about message and proposition testing is that it offers us a look at how the offering performs in a the live environment.
Think of the internet as this seemingly infinite stream of customers and information, but in which we have a limited view of the individuals or their thought processes at any one time. What we seek to do with message or proposition testing is to place a sampling net into the water and see what ends up in the net. If eight of our ten sampling nets come up empty time after time again, we know we can stop sampling in that area of the stream for the time being and focus our efforts on the two sampling net regions which did show some promise.
So, how can we do this? By using the massive sample sizes of the internet and pay-per-click advertising to act as our sample nets.
First, a primer on Google AdWords/Pay-Per-Click advertising. Please watch the following 3:24 video.
Video: Learn The ABCs of AdWords (3:24)
---
This tutorial provides a view into what the AdWords interface looks like, and some of the practical concerns when starting out. It is really quite straightforward to get started with AdWords, and there are many tutorial resources, but there is an entire profession devoted to the art and science of PPC advertising. Our goal in this early phase research is not to engage in advanced e-commerce, but simply to conduct a small, highly focused and controlled market test to help us focus our research efforts. Please watch the following 12:00 video.
Video: How to Set up a Google Adwords Campaign (12:00)
Early-Phase Message or Proposition Testing With Google AdWords
Step 0: Go rogue.
Have you ever wondered why so many great innovations and companies are born from garages? Innovation is messy and emergent. It's loud, it's chaotic, and it's definitely not tidy and clean and neat. Therefore, it isn't something people generally want taking place in the house. This also holds true when testing early-phase concepts.
Think of the core brand of your organization as "the house." We don't want to disrupt that when creating offerings, so we want to find a space away from the house in which we can work without disrupting the house. This is why we do our testing and creation in safe places which won't be a nuisance. Call it "going rogue" or "working in the garage," but we need to provide some isolation and insulation when creating and testing.
Step 1: Group your messages or propositions.
If you have thirty interesting messages or propositions from survey research or ideations, try to group them into five or so groups or topics at this point. For example, if you have some very powerful customer quotes from an earlier survey, group them into "Customer Quotes," and if there is a highly differentiated attribute that has been well-received in surveys, you could have a "Lead Attribute" group, and so on. Our goal here is to condense all of the different ideas as tightly as we can, so that we may then see which theme appears to show the most promise.
Step 2: Create PPC versions of the lead message or proposition.
For each theme you have identified, create four or five different variations of each. These will be your AdWords ads. These will provide us with some very early indicators of what message or proposition may be the most interesting to customers in a live environment. While there is an entire science behind conversion and what makes customers buy, consider each click on your research ad as a "vote." We are still quite far away from selling anything, but a click is the first step a potential customer could take to show interest. If customers don't even show interest by clicking, they could never take the next step, no matter how appealing it may be.
Step 3: Select keywords for your ads.
This can get very, very complex. The easiest way is to use the same keywords for all of your ads to eliminate that variable, and Google will show suggested keywords directly on the page as you begin entering a few. We (i.e., a consultant) can worry about dialing in keywords in the live campaign, but at this point we want to keep things simple.
Step 4: Create a landing page to capture information.
At this point, you don't have a product to sell, but yet you're testing in the live market. How do you get around this? Land any of the Adwords clicks on an information gathering page, because they were interested in the proposition, and we would want to potentially interview them. For this reason, our AdWords ad can link to a page that asks the visitor to "sign up to receive more information" or "sign up if they would like to be part of a beta test." This signup should be the first thing on the page, and it may indeed be the only thing.
Remember, we probably do not want to disclose the organization at this point, lest competition catch wind of our early phase projects. So our goal is for interested people to sign up for more information, and we may then fold them into the research.
Step 5: Closely monitor every metric possible.
By understanding the number of clicks each "mini-proposition" receives compared to the total number of impressions for the ad (known as Clickthrough Rate or CTR and expressed as a percentage), we may have some very early window into messages that may show more promise than others. If we see that Message A receives 80% more clicks than Message B over the span of two weeks, we may pencil in that Message A is what we will use as our headline in subsequent testing. This is a very simplistic view of analytics, but the nice part is that analytics are forever: they will be captured, and you can filter and refine them however you may prefer at a later date.
Step 6: Repeat, repeat, repeat.
As our research and offering progresses, so too can our PPC advertising testing. As we will see later in the semester, PPC will be a cornerstone of our beta testing, as it will help to drive traffic into our microsite, from which we will refine the offering even further.
Remember the Insight Mindset, and that our goal for early phase research is to replace intuition with data, and that it doesn't have to be exhaustive or perfect at this point. Over time, we seek to replace unknowns with "somewhat knowns," and "somewhat knowns" with "confirmed knowns."
Advantages to Using Pay-Per-Click Advertising for Early Phase Message/Proposition Testing
Some may consider the use of a commercial online advertising tool to be a bit removed from more "pure" research techniques. I would argue that "pure" research techniques are pure because they are theoretical, and that our goal as researchers at this point is to quickly understand if the offering has merit, and what customers find most attractive about the offering.
Here are a few ways PPC message testing can play a valuable part in your early-phase research mix:
It is incredibly fast. You can set up a campaign and start testing messages in under an hour.
It can be instantly revised or discontinued. Want to try a different message or variant? Change it in 5 minutes and push it live instantly. Very, very few other media allow you that kind of flexibility.
It allows you to test the message/proposition with those interested in related terms at that moment. If I want to understand how a new sustainable beer growler proposition is received, I do not have to rely on mass media: I can expose people actively searching for "beer," "sustainable beer," and other related keywords at that time. In essence, I can make the stream to be sampled as wide or as narrow as I want, and dip the sampling net in at any time.
It offers massive impressions/sample size at minimal cost. Depending on keywords used, you can have data from hundreds of thousands of ad impressions in a few days. You pay only per click (not impression), and you may very likely find that your cost per click is $2 or less. Dollar for dollar, this can be extremely effective research.
It levels the playing field to an extent. Visually, all of the ads at the top of Google pages are text, and have the same length constraints. There are no special fonts or room for flashy animation, and large companies can not buy larger ads to crowd others out. This allows an almost clinical type research, in that the entire market is using the same constraints for stimuli. This would be akin to a magazine requiring all advertisers use the same font and number of characters on a white page for their ads.