Print
Digesters can be pretty much any size. I've seen one as small as a car inner tube that was used to power a gas grill and heat a small greenhouse. Some of them can be larger, as you'll see below.
The pictures below are from a cooperatively-owned anaerobic digester in Lemvig, Denmark. I'm particularly fond of this because the entire setup is owned equally by about 25 farmers, and is a non-profit operation. All of the organic waste from the farms is transported to the digester, including leftover vegetation and various types of manure. The biogas is used to generate electricity in a turbine which is either sold to the grid or used in the digester, and the "waste" heat is used to run the anaerobic digester. The remaining heat is used for district heating for the town - it heats up water, which is then run through underground pipes to be used to heat homes. This type of generator is considered cogeneration, which means it is used to generate electricity and useful heat. Recall that most power plants are about 35% efficient because so much energy is wasted as heat. Believe it or not, this cogeneration system is over 90% efficient when you include all of the "waste" heat that is captured and used! All digestate is then returned to the local farms and used as organic fertilizers. It is truly a closed-loop system!
Credit: D. Kasper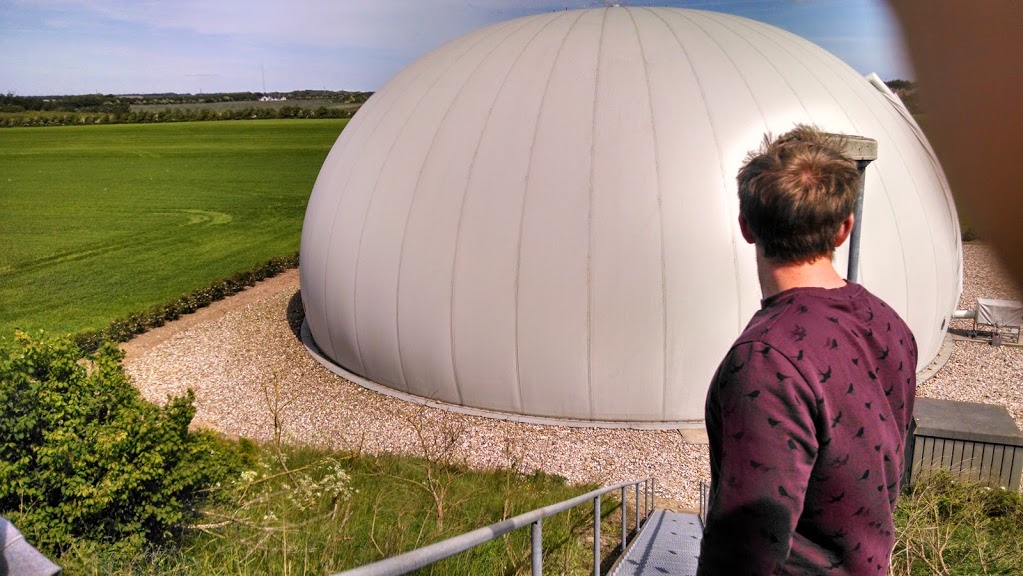 Credit: D. Kasper
Credit: D. Kasper
Credit: D. Kasper
The images below show details of a smaller installation in Kussnacht, Switzerland. This installation is run by a single farmer (Seppi), who collects organic waste from his farm, other local farms, and area restaurants. Like the one above, Seppi collects the biogas and uses it in a cogeneration system that is about 90% efficient (50% heat, 40% electricity, and 10% is wasted). He runs a 100 kW generator and uses the electricity on his farm and sells the leftover to the grid. The heat is used to run the digester, and to provide space and water heating to his farm. He uses some digestate on his farm and gives the rest back to local farmers for free.
It just so happened that at the time of our visit (I brought students there for a study abroad experience), his previous digester had burnt down due to a generator fire. The upshot of this is that we were able to see inside the digester he was building, which you will see below.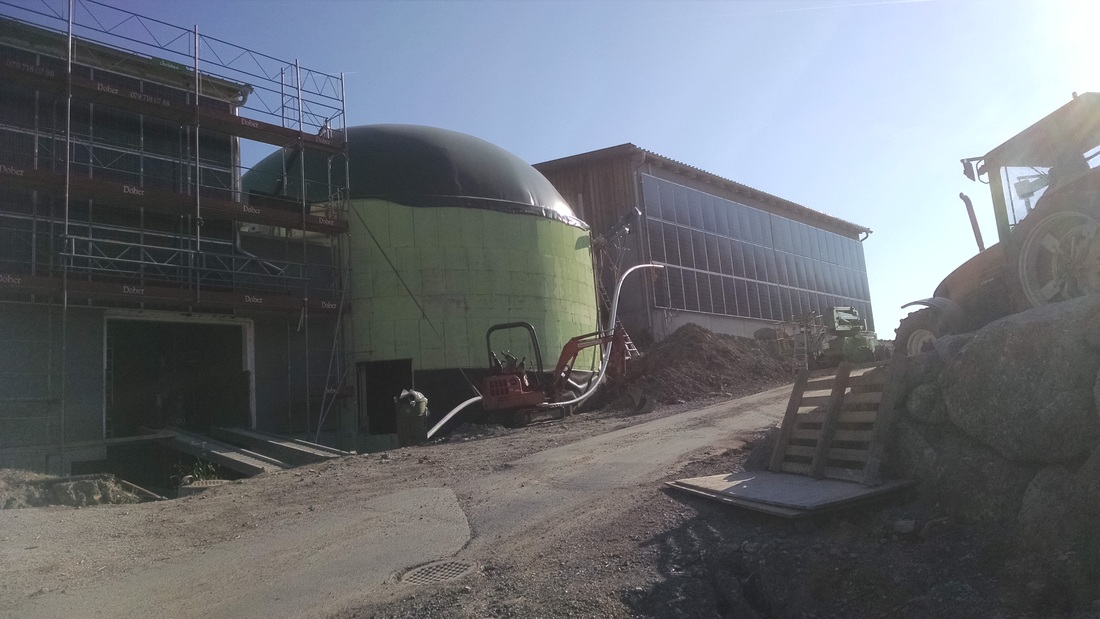 Credit: D. Kasper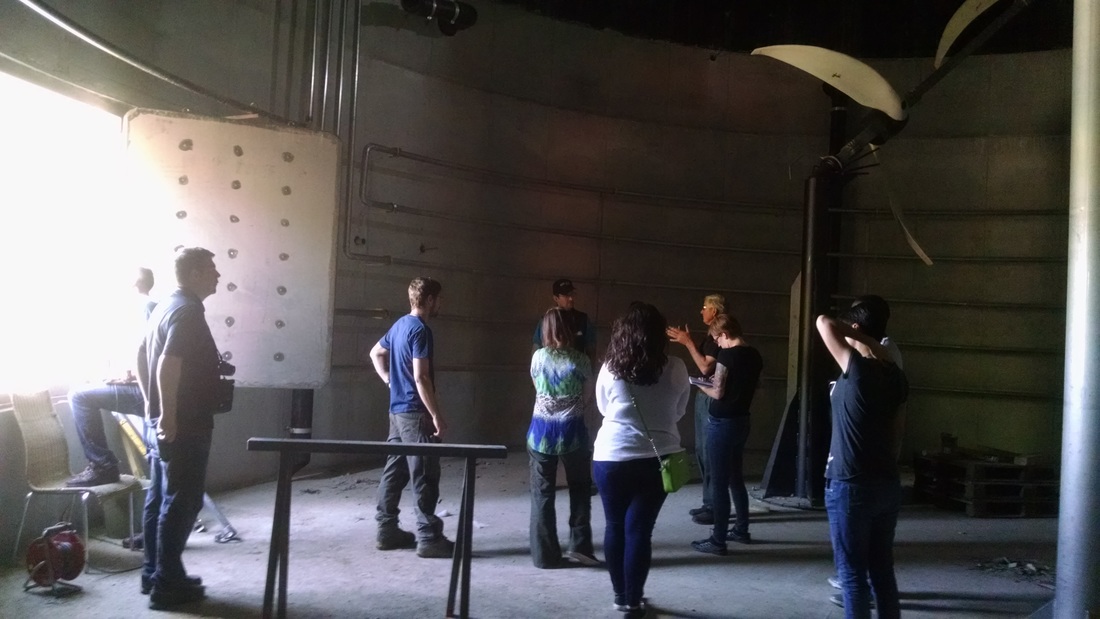 Credit: D. Kasper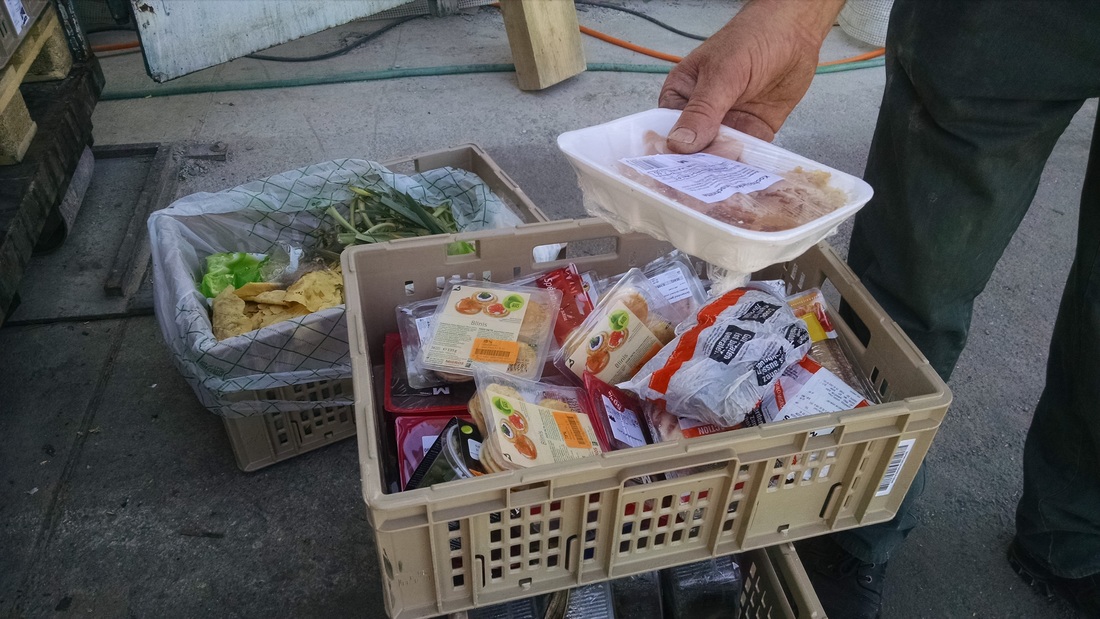 Credit: D. Kasper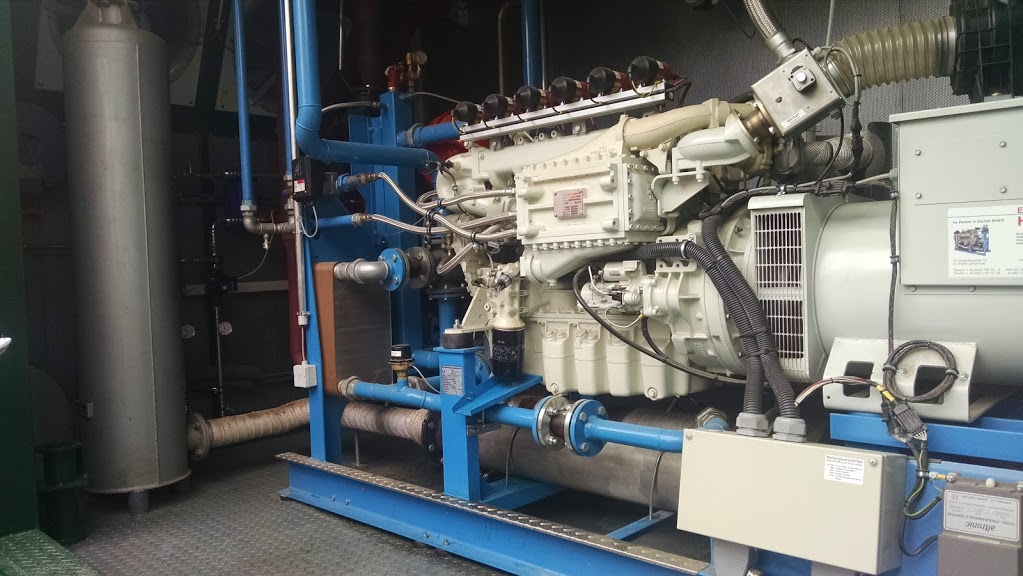 Credit: D. Kasper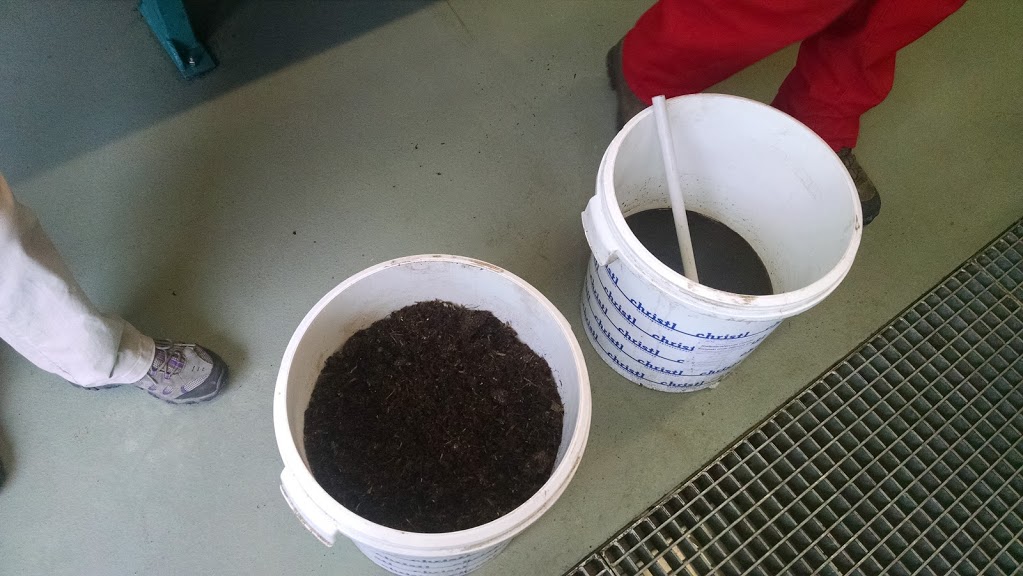 Credit: D. Kasper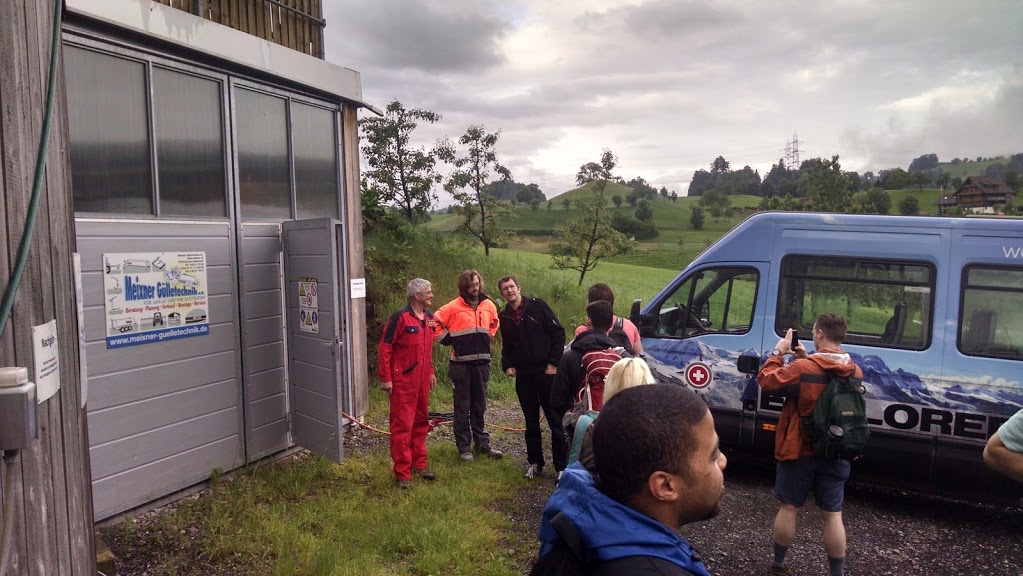 Credit: D. Kasper