Print

Spatial Data Science for Emergency Management
Fall 1, 2020
Course Overview
Description:
GEOG 858 is an advanced course that helps students achieve an understanding of the use of geospatial perspectives and technologies to support all stages of emergency management activities, from small scale emergency management to large scale disaster/humanitarian efforts.
Prerequisites: There are no prerequisites but GEOG 483, Problem Solving with GIS, is a recommended preparation.
Emergency Management
Geospatial Perspectives
Emerging Technologies
Course Materials
You will need:
List of materials.
What's this course about?
#coursegoals
By the end of our semester, you will have cultivated an in-depth understanding of the policy mechanisms employed to address energy challenges at a variety of geographic scales and you will have developed a polished research project on a topic of your choosing. We'll be busy, but it'll be fun!

Articulate
the role of geospatial science in each stage of emergency management;
Determine
which geospatial capabilities and data are required to support emergency management;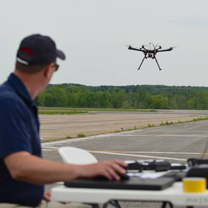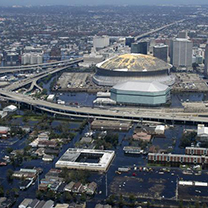 Apply
geospatial techniques to each stage of emergency management;
Assess
the potential of new, evolving geospatial technologies to meet emergency management needs;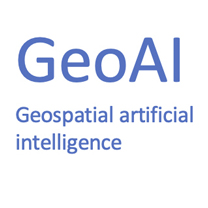 Process and analyze
real-life geographic data.
#coursegoals image credits, from top to bottom: Penn State University (CC0), NUAIR Alliance / Eric Miller, Placeholder,
Kathmandu Living Labs
, used with permission.
Assignments and Grading
| Letter grade | Range |
| --- | --- |
| A | 90 - 100% |
| A- | 87.5 - 89.9% |
| B+ | 85 - 87.4% |
| B | 80 - 84.9% |
| B- | 77.5 - 79.9% |
| C+ | 75 - 77.4% |
| C | 70-74.9% |
| D | 60-69.9% |
| F | < 60% |
| X | Unsatisfactory (student did not participate) |
No rounding. No extra credit. Try your best on all assigned work.

Late Policy
All assignments are subject to a 10% per day late penalty (exclusive of extenuating, approved circumstances).

Life Happens. But I can't accommodate you with flexibility in assignment deadlines if you've not communicated with me in advance. Don't drop off the radar for weeks and then tell me something had happened, let's handle things up front to prevent extenuating circumstances from negatively affecting your grades.
Our Schedule
FAQs
1
Why is there so much discussion in this class?
Studies have shown that learning is a social process that leads to increased student performance and satisfaction. Through discussion, students are able to learn from one another, experience differing viewpoints, opinions, and ideas and be stretched intellectually. I will be monitoring the discussions and participating periodically but I expect most of the conversation to come from you. This should be a discussion, not simply a smattering of random posts, so please ask (and answer) questions of your peers, pose differing views, and engage regularly. My expectations are detailed in the course but please note that you will be required to post on at least three different days each week. To reiterate. I am more interested in a conversation and seeing that you are reading and participating on a regular basis throughout the week.
Discussions are also important to prepare you for continued success in the workforce. This field requires all participants to work in teams to solve emergency management solve problems.
In order to facilitate a true discussion, rather than just some random posts, I will leave the discussions open for a week and a half. Please plan to make your initial post by day 5 and then schedule your time so you can come back into the class on THREE SEPARATE days to comment and discuss. In the past, I have found that students wait until the last minute and then post the minimum number of replies. I am more interested in seeing that you are reading and participating on a regular basis rather than a number of times.
2
What should I do if something in my life prevents me from completing my work for this class?
Discuss any upcoming or ongoing challenges (medical issues, work conflicts, personal problems, etc.) with me privately so we can work something out.
4
How can I contact you?
Canvas Email is the best way to get in touch with me - I check my messages very often (one could call it an addiction). I read and respond to email and discussion posts during the work week (Monday through Friday), and I monitor email over the weekend for urgent issues as they arise.