Print
Efficacy is the ratio of light output from a lamp to the electric power it consumes and is measured in lumens per watt (LPW).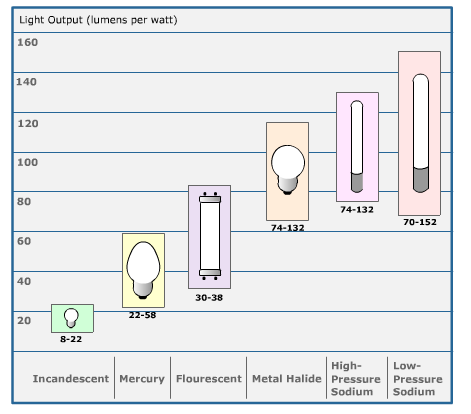 LED lighting - A typical signalized four-way intersection may have three lanes per approach (two through lanes and a left turn lane), plus pedestrian crossings.
Conventional incandescent lamps in a single four-way traffic light consume roughly 85 kWh of electricity per day and cost about $1,600 per year to operate. LED lights use just 10 percent of the electricity that incandescent lamps use, so the opportunity for savings is enormous.