Print
Many different actors are promoting local mitigation. Four important –– or potentially important –– actors are local government, universities, business, and environmental, social, and faith-based organizations.
Local government and politicians have taken leadership for local mitigation at thousands of locations around the world. Perhaps the best case of local government leadership is the U.S. Conference of Mayors Climate Protection Agreement. More than 1,000 mayors have signed the Agreement, committing to the following three actions (Mayors Climate Protection Center, 2011):
strive to meet the Kyoto Protocol targets in their own communities, through a variety of context-relevant actions;
urge their state governments and the Federal government to enact policies and programs to meet the United States GHG emission reduction target suggested by the Kyoto Protocol;
urge the U.S. Congress to pass bipartisan GHG reduction legislation establishing a national emissions trading system.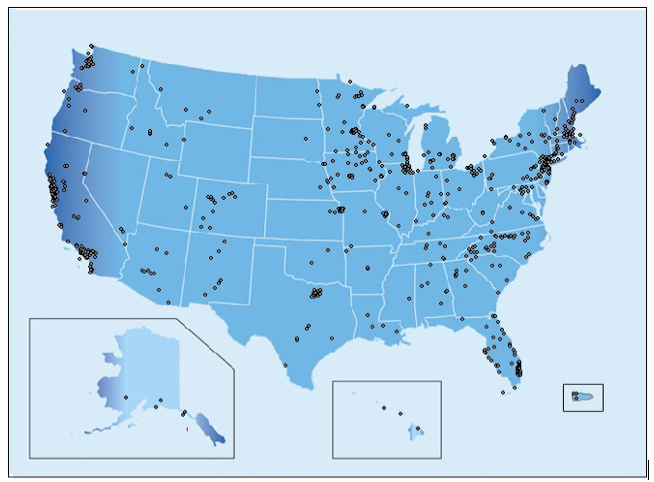 Universities have proven to be key agents in local mitigation efforts (Knuth et al., 2007). As large institutions, universities emit significant amounts of GHGs and have the expertise to quantify those emissions. They provide moral leadership by developing their own mitigation plans. University researchers develop new GHG inventory and mitigation techniques. Universities educate students about climate change and GHG emissions, often facilitating community outreach involving students. They also often provide scientific expertise to local governments and other local actors to help these entities develop climate mitigation plans. In the U.S. alone, hundreds of universities are engaged in climate change mitigation.
Numerous non-profit, non-governmental environmental organizations are involved in local mitigation efforts, including the following three notable examples.
ICLEI Local Governments for Sustainability started with 14 international cities in the mid-1990s. Today, this program provides climate mitigation guidance to hundreds of cities around the world, including a couple of hundred in America. The State College Borough, Ferguson Township, and the Centre Region are all ICLEI members. There are many others throughout the state, too! Many of them have joined in the past three years as part of DEP's Local Climate Action Program. Almost a dozen ESP students have partnered with communities in this program to complete their first greenhouse gas emissions inventories and start writing local climate action plans (check out this Penn State News story from April 2020). (I told you, the future is indeed local!)
 
Cool Air-Clean Planet is a U.S.-based organization that partners with companies, campuses, communities, and science centers to help reduce their GHG emissions.
 
The Center for Climate Strategies has helped at least 40 state governments, their officials, and their stakeholders build consensus and take action on climate change. Their work extends beyond the US, and they're doing low emissions development planning around the world.