Print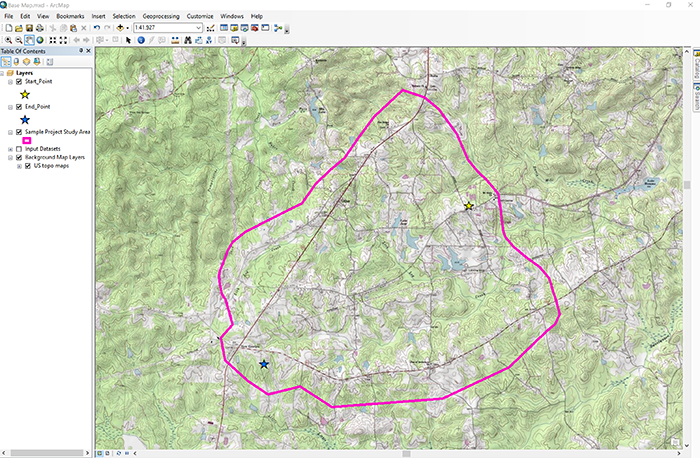 Ron Santini
Champlain Power, Inc. has submitted a request to the Georgia State Public Service Commission (GSPSC) to construct, operate, and maintain an overhead 345 kV High Voltage Direct Current transmission line named the "Nebo-Baskins Road Interconnect."The line would begin near Nebo just northeast of Dallas Nebo Road (Start Point) and run southwest to an existing substation southwest of Baskin Road (End Point) (Figure 9.2). The proposed transmission line will be approximately 3.5 miles in length, depending on the final siting decision for the line route. The public outreach and GSPSC reviews should be finalized by April 1, 2019. Construct on the new transmission line is expected to start in January, 2020.
This interconnect is needed to meet the projected demand for new residential, commercial, and light industrial service in the area. The United States Census, the Georgia Economic Development Agency, and local government data all point to increasing current and future needs for infrastructure additions to meet this growing demand. Internal projections made by Champlain Power also suggest the need to increase electric capacity to the area to meet future projected needs. Currently, the area serviced by Champlain Power serves approximately 150,000 residential customers; 7,500 commercial customers; and 1,200 light-industrial customers. Future demand projections (2020-2050) suggest the electric services will increase to 300,000 residential; 18,000 commercial; and 1,500 light-industrial customers. This demand cannot be met by the existing electric service, and a major expansion is required to meet this anticipated increase.
Champlain Power has selected three potential corridors for the planned overhead line interconnect. From these three corridors, a preferred corridor will be selected. Additional siting analysis will then be conducted to select the most appropriate route based on optimum natural environment, built environment and engineering environment criteria. This final route will be submitted to the GSPSC for review and approval. Initial construction will commence within 60 days of final GSPSC approval.
For the term project, you have been assigned as the project manager for siting the Nebo-Baskins Road Interconnect Transmission Line.You will be responsible for leading a team that will have full responsibility for selecting a preferred corridor, conducting the additional siting analysis, and selecting the most appropriate route for review and approval by the GSPSC. In addition, you will responsible for managing all community information outreach programs to keep the general public informed of the siting process and progress. The following two videos will give you a brief introduction to the project: