Why Choose Open Data Standards?
Most open source geospatial projects are heavily invested in implementing open standards. In general, this means Open Geospatial Consortium (OGC) standards. The Open Geospatial Consortium was founded in 1994 in response to pent-up demand in the government and industry to solve the issue of spatial data sharing and interoperability. Back then, spatial data tended to be stored in proprietary formats, often giving specific GIS vendors a competitive advantage. In the 1980s and early 1990s, the process of reformatting or translating spatial data required time-consuming, expensive custom add-ons, typically from the original vendor of the system. 
Some of the key OGC standards are briefly outlined here: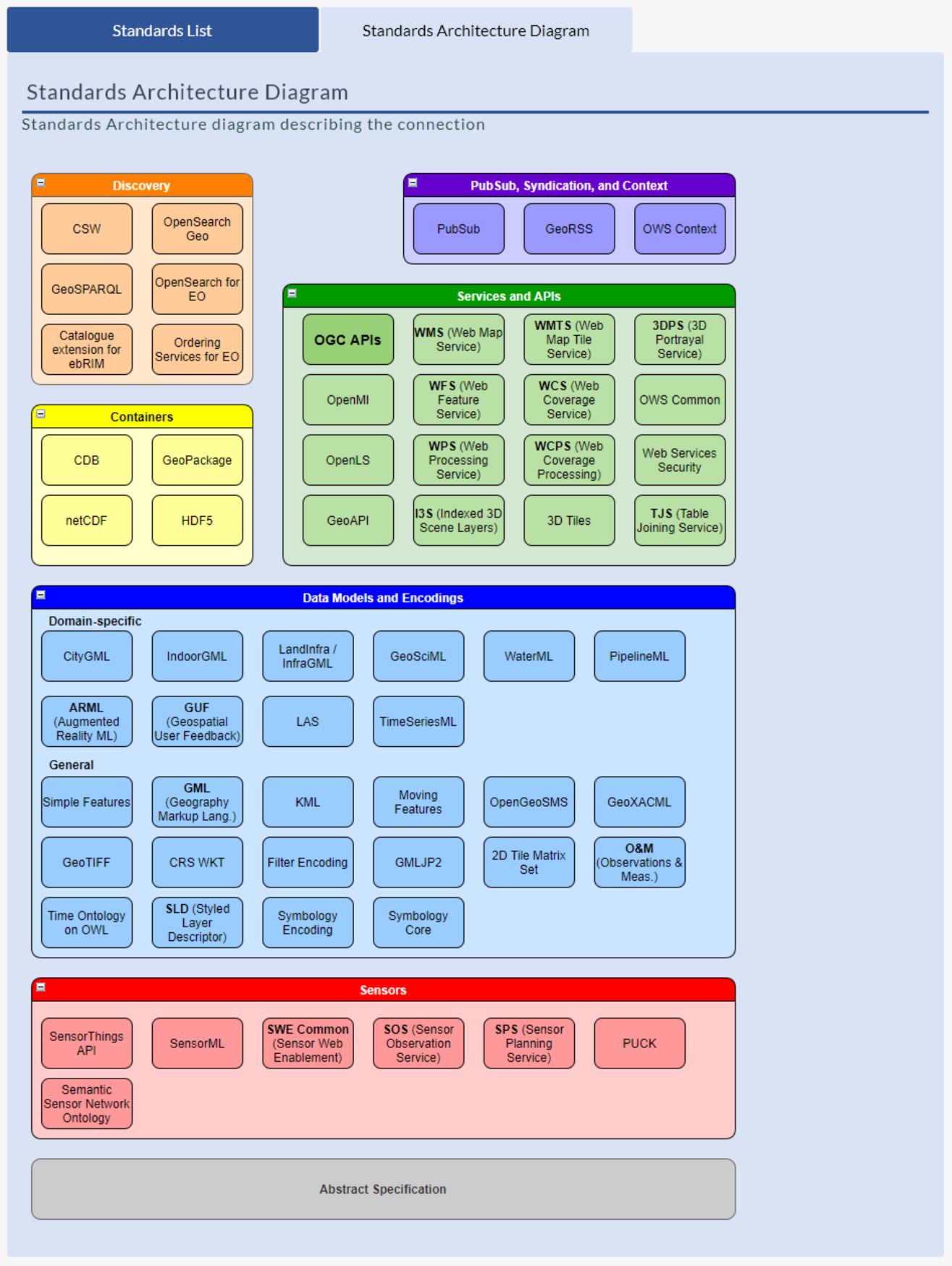 Another very important open(-ish) format is the shapefile! One of the reasons for the wild popularity of shapefiles is that Esri released the specification as an open document; you can read the technical description of the shapefile here. Esri places no restrictions on other organizations implementing shapefile readers or writers. It's likely that if they had made it a closed format, it would never have become the de facto standard for vector geospatial data.
Standards & Avoiding Vendor Lock-In
Vendor lock-in occurs when a proprietary data structure is no longer supported. This can happen in both open source and licensed software. However, the use of open standards may help minimize this problem (if not alleviate it completely). Migrating data to different applications is usually easier when the data structures are open and fully understood. Translation tools can be built, or may already be available. Platforms like FME by Safe Software are designed explicitly to facilitate this sort of data migration and interoperability. However, when a data structure is not documented, then data can end up locked-in, and may not be retrievable without considerable time and expense associated with custom programming a workaround. A best practice then is to design a GISystem to take advantage of open data standards from the start, and to know which translational tools exist before you commit to your system design assumptions. Open source can suffer from a type of lock-in, too, especially if the code isn't fully documented.