Print
Coastal Louisiana is home to hundreds of small communities, as well as several larger towns (such as Lafitte, Houma, and Thibodaux), that are not protected by the large Federal subsidized hurricane protection levees such as those that surround New Orleans. Proposed new levees cannot incorporate all of these communities, although the Morganza to the Gulf levee* when it is built, will include the larger towns listed here. One community that will not be included is the small town of Isle de Jean Charles in Terrebonne Parish.
As the short film below (11:23) will demonstrate, not all the residents agree with Chief Naquin's decision.
---
Learning Check Point
Read the articles and watch the videos on Isle de Jean Charles, LA to help you understand the dilemma faced by such a small, tight-knit community. Consider how you would answer the questions on the cards below. Click "Turn" to see the correct answer on the reverse side of each card.
---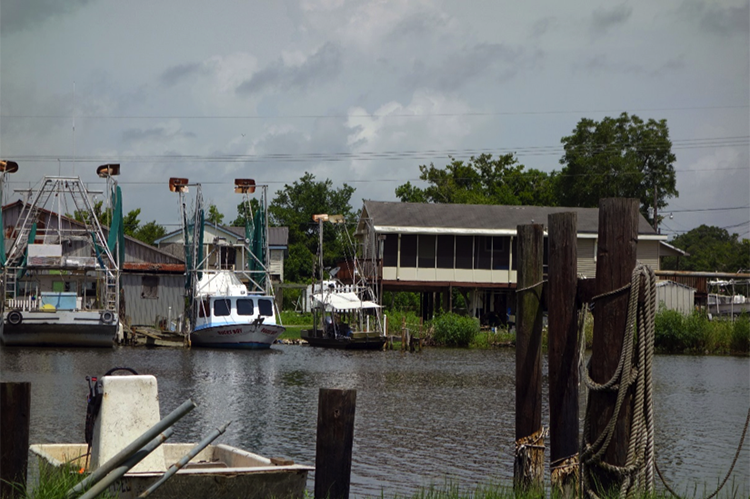 Credit: Gary Allen
Note: We will take another look at Isle de Jean Charles in Module 8.
Important Note and Related Recommended Resources