Print
When we talk about agricultural emissions, that can mean a lot of different things as these emissions are dependent on the type of activities occurring on a farm. For our purposes for this lesson, we'll look broadly at emissions from crop production and livestock production.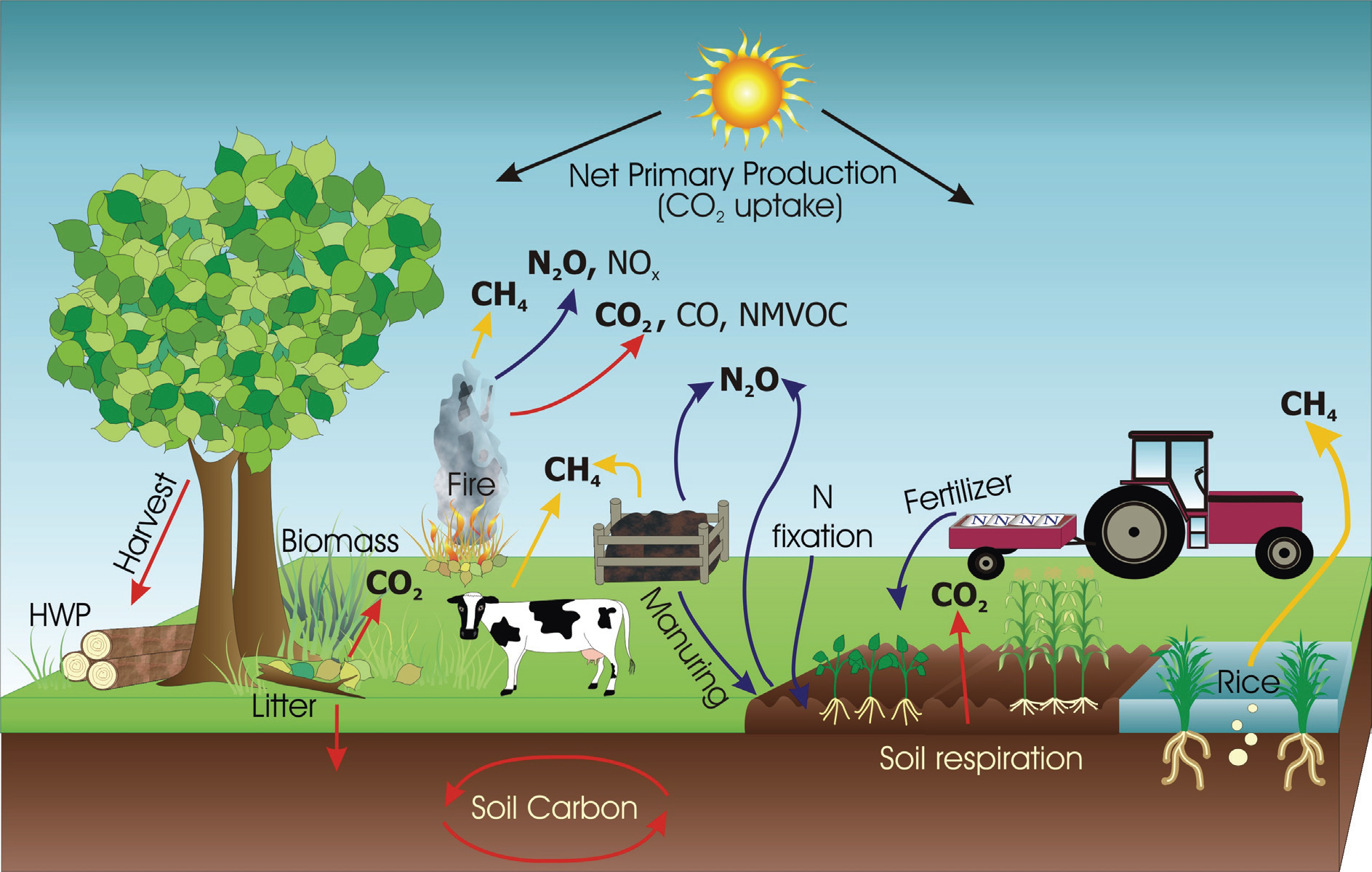 It can be tricky to understand the overall role agriculture plays in global emissions because of how some of these smaller sectors are grouped together sometimes. To take a closer look, we're going to take these pieces of pie and slice them even thinner.
The graphic below demonstrates that agriculture, land use, and forestry (often called AFOLU) account for about a quarter of global greenhouse gas emissions.
Of that quarter, about half of those emissions come from agriculture (most estimates are between 9-14%).
If we keep drilling down, of that half of the quarter of global emissions (are you still with me, hang on!), more than half come from enteric fermentation, manure management, and fertilizer use. 
We'll focus our attention this week on these bigger subsector areas. And then, to keep things fun, I've included food waste in this section too.  It's not technically categorized as an agricultural emissions source here, but I think in the context of our thinking about where emissions are coming from and what we can do about them, it makes sense to talk about it here (and, we're also covering waste this week - so it fits nicely with that, too).
In the following video, Penn State Professor (and METEO 469 course author) Michael Mann discusses the systemic changes we need - primarily in agriculture but also in other contexts of our emissions behaviors (remember proximate causes and driving forces?).  He talks about the need for both individual and collective action and how those efforts work together.  (This video is required course content and fair game for the content quiz/exam 1.)