Print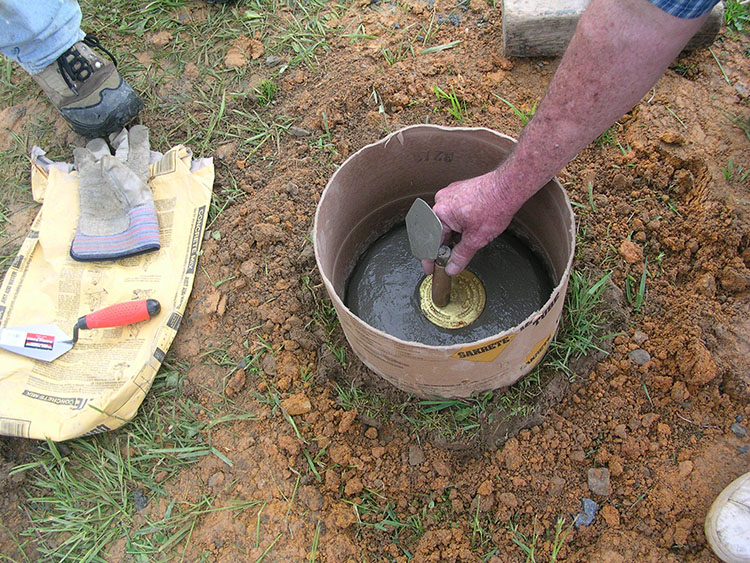 The monumentation set for GPS projects varies widely and can range from brass tablets to aerial premarks, capped rebar or even pin flags. The objective of most station markers is to adequately serve the client's subsequent use. However, the time, trouble, and cost in most high-accuracy GPS work warrants the most permanent, stable monumentation.
Many experts predict that GPS will eventually make monumentation unnecessary. The idea foresees GPS receivers in constant operation at well-known master stations will allow surveyors with receivers to determine highly accurate relative positions with such speed and ease that monumentation will be unnecessary. The idea may prove prophetic, but, for now, monumentation is an important part of most GPS projects. The suitability of a particular type of monument is an area still most often left to the professional judgement of the surveyors involved.
There's a wide variation in the kind of monumentation that is set for a GPS project. We are moving closer and closer to that idea, as we discussed last time with the continuously operating reference stations.